Good, I am on 94,260 planes now

Congratulations!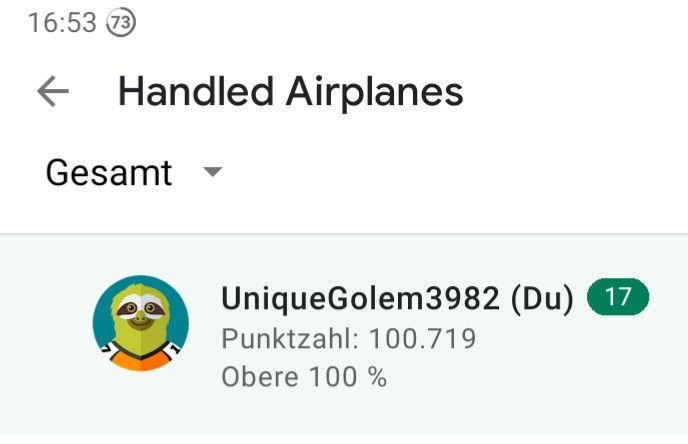 Thanks. You are on IOS, right?
Can 't find you in my stats.
I'm at like 20 or 30 I'd need to check but it's not much, my largest hub is prg
I'm on android. Have just changed privacy settings, maybe now I'm visible for you?
See you now. You bumped me one down

.