Good day,
I've been doing a lot of reading (both on the forum and on the main website) for a few days and I've noticed that the Community Feedback page doesn't have an option to mark ideas as unnecessary, or at least unimportant. I think that adding an option of that sort would be a small, yet significant addition as it can give the developers a better understanding as to what the masses prefer. (See example below)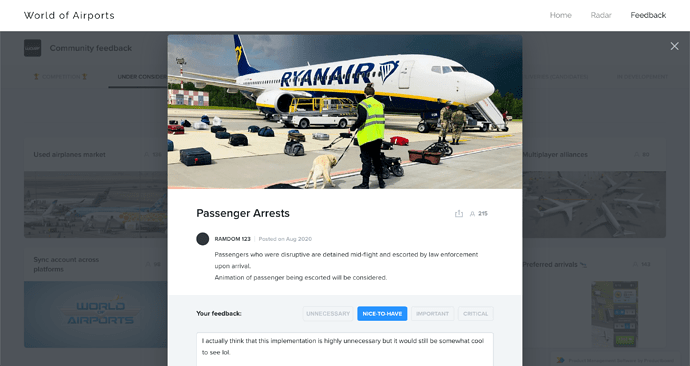 This isn't an implementation that needs to be worked on right this minute, but I do feel like it's something that should be taken into consideration for the near future.
Btw: This marks my very first WoA forum post and I'm proud of it, thank you for reading!