When it comes to the colors, yes. But the triangle livery mainly reminds me of etihads livery
Probably my luckiest shot so far, first arrival of that CRJ700 onto my fleet, on sunrise while an BAE 146 F takes off with the sun behind: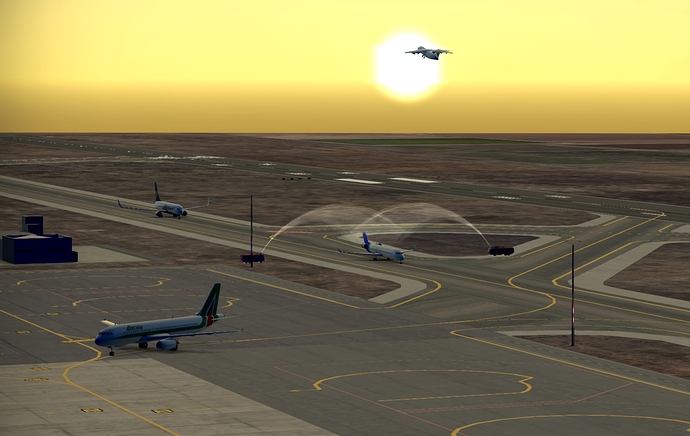 My biggest milestone In BRI since getting my first 787, first concorde @JWKIII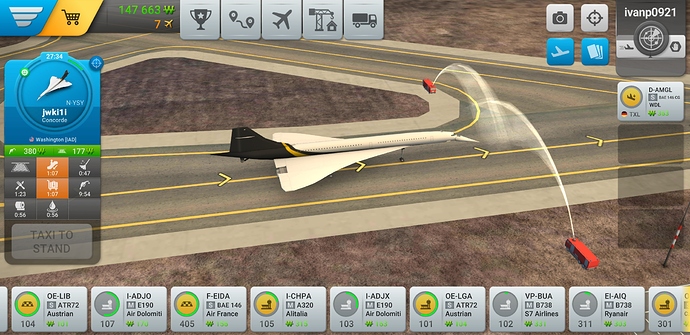 I've had a nice suprice today too. Concorde from @Astroyeah (I think, Astroyeah).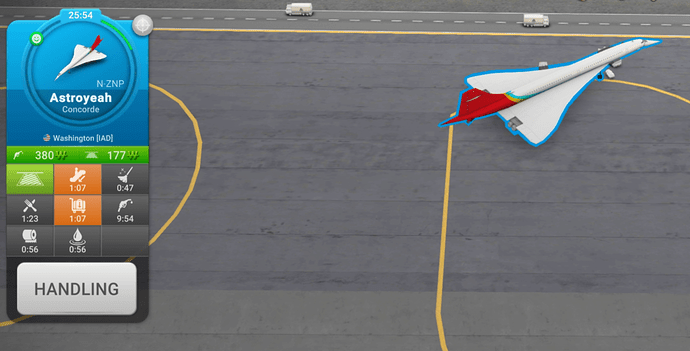 Oh yes ! That was a nice surprise for me, too ! Thank you ! Changing the name to Astroyeah, as in the game…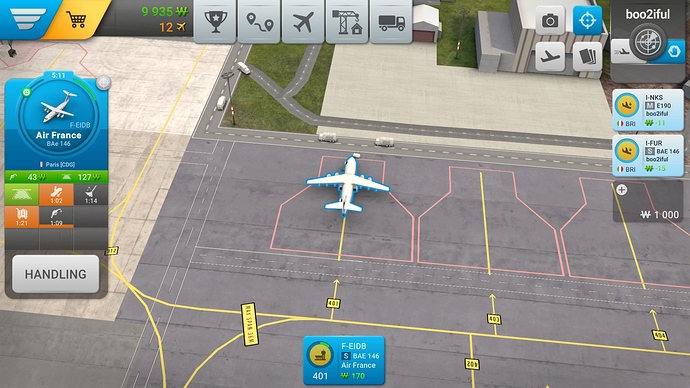 Actually rather a bug… but funny to have an AirFrance pax plane handled on a cargo stand.
Happened after restart… the plane stood before reestarting the airport on a pax stand
Oooh nice. It happened to me at INN. Didnt know it also happened in BRI
What a beautiful painting, of all the most beautiful so far, simple and original congratulations @burzanalthani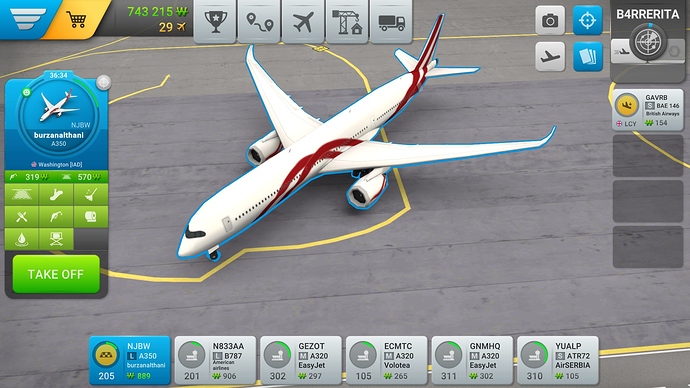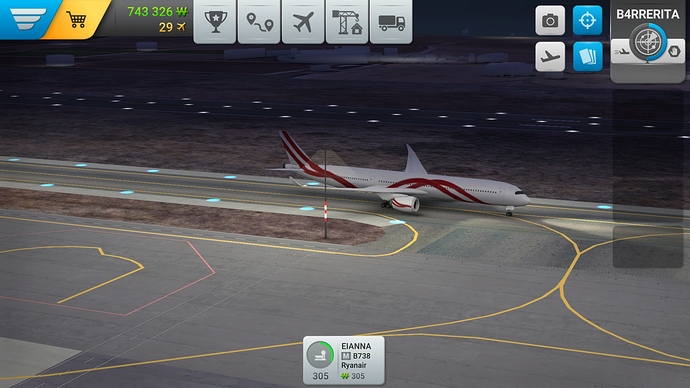 my friend's new livery @carlsberg72
stayed show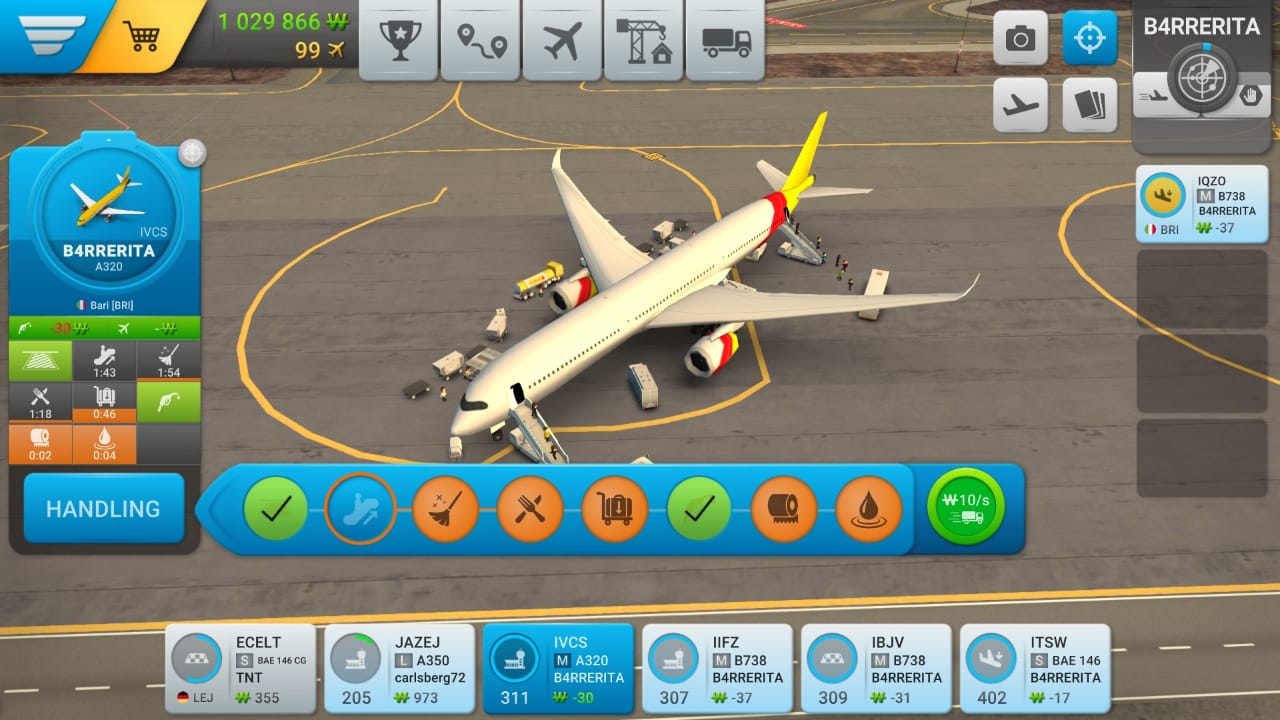 simple but effective

Good morning my friend @carlsberg72 beautiful colors of your planes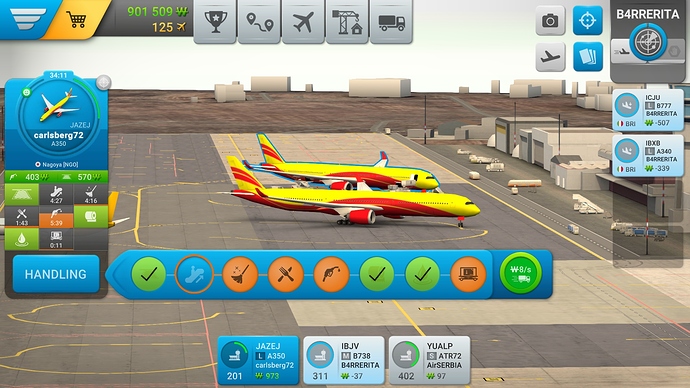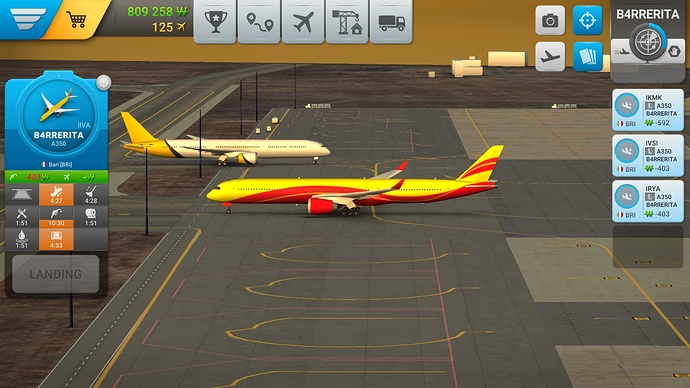 I tried a new version of British Airways colors, which actually I think they should try as it looked awesome for them, but I love this way more…
@carlsberg72 You could probably suggest this livery to Iberia
true, it would look pretty impressive. It's actually modeled on the now defunct airline Virgin sun… my 320's almost look like a carbon copy of them
Commemorating my 1.000.000th passenger at BRI. The @Ivan0921 fleet coming out in full force. @LawskinTheImmoral can you spot your 3rd arrival into BRI?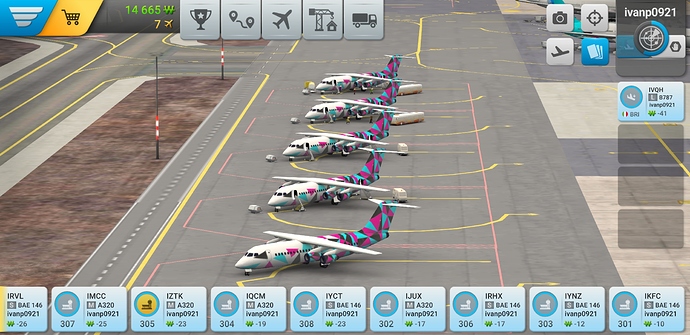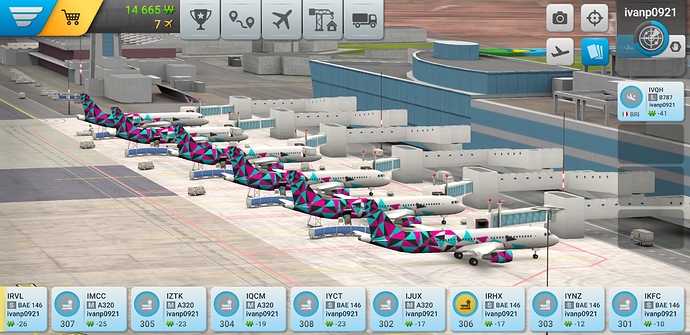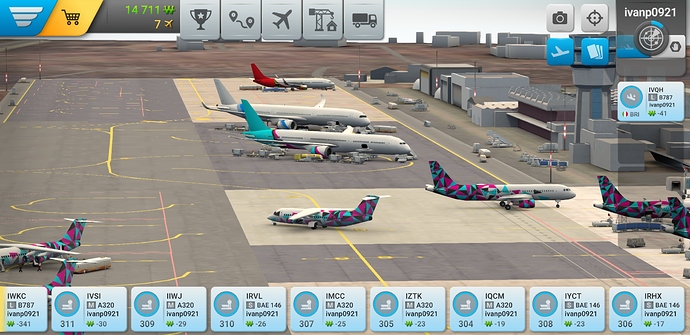 Wow, That is a lot of BAes, that livery pops and I mean it!
Thanks! I eventually plan on getting another 4. One for every stand