How long the discount Will be in game for the a350?
Theres a discount for the A350?
Edit: just saw it. Probably a 1 to 3 days i think
Anniversary is today. So its one day event like many other events so far.
Last time it was for 24hrs. I think it won't be longer… Just noticed almost all of my A350s must go on maintenance now. @shill can you please stop this event? I can't play now for the whole event because all of my A350s need to go in maintenance… It is on all airports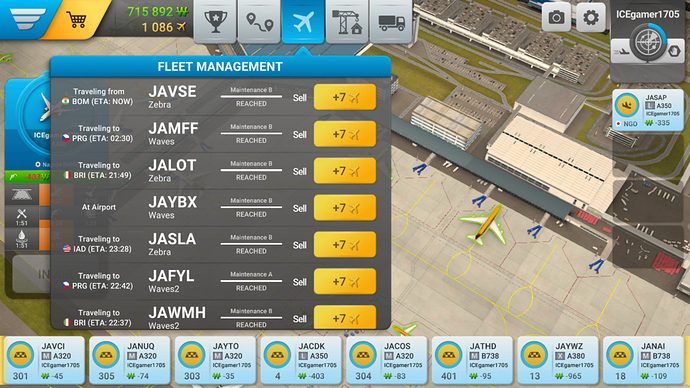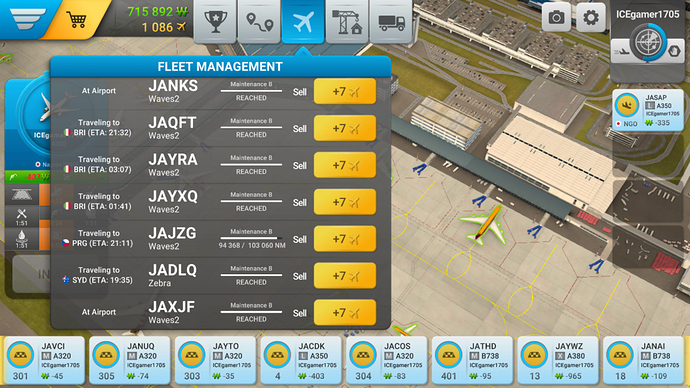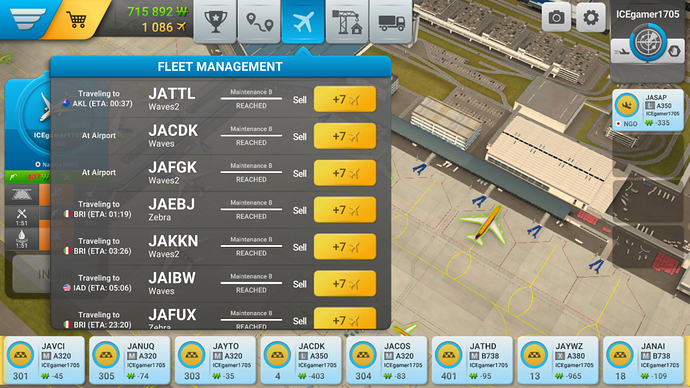 I can not stop event - I do not have access to game database. I can only forward it to those who can.
I am sorry, that was what I mean… You are the only one I know who is helping everyone all the time that's why I mentioned you.
They made some DB changes should be ok after game restart (game client must be closed and re-opened).
I just closed the game and made a restart but it didn't changed… I have sent out my fleet for now anyway, maybe it takes a little longer until the changes are online.
Anyway thanks for your help!
Still full price so doesn't look it happening
I saw the discount, and occasionally my phone got lost internet signal. After game restart discount dissappeared.

I am not getting the discount, still full price
I am not seeing any discount either. Restarted game and all.
I do not see any discount on plane purchase. A little communication from devs would be nice as I don't want to miss out on this event! @shill
I have been flying the 777 until now. Does the 350 have other, unique, destinations because of the longer range? Or are they the same as the 777?
Same destinations

Thanks, thought so. No use then to take up the discount offer.
Well it is kinda boring to fly same type of plane everywhere
Not when you have 50+ of them

.
Is event canceled. Is cant see IT anymore? @shill