Recently I saw you can make your posts a wiki, I think we should post tutorials or facts about aircraft, airports or Tips for new players. I think it should be well maintained like this forum, and regularly updated like each aircraft. I can admit it will take a while for it to complete so I think we should try this android will help new players! Maybe we should link the Wiki to the game main screen for new players if there confused.
(Maybe we should have a group of people who are Active, speaks English (or another language), Knows how stuff on the forum and game works. (@admins if you want to add or change anything feel free too!)
Example of how to (only works for the actual user who made the topic.)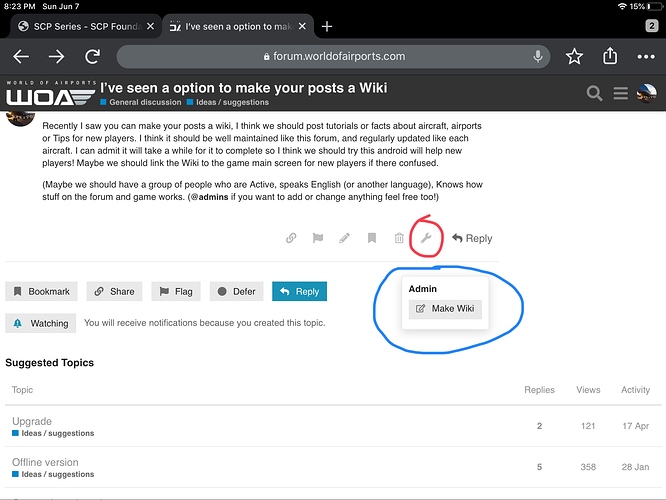 (Also, I'm not the creator of this, But if anyone here likes LEGOs please support this project we are so close and we have lots of time to get this (Hopefully) on the shelf's.
https://ideas.lego.com/projects/f45f30fe-d699-4b7f-a161-2ddc5151d323
, Please check it out!)