Any thoughts on LEJ marker being yellow because I think that yellow marker signifies potential future playable airport.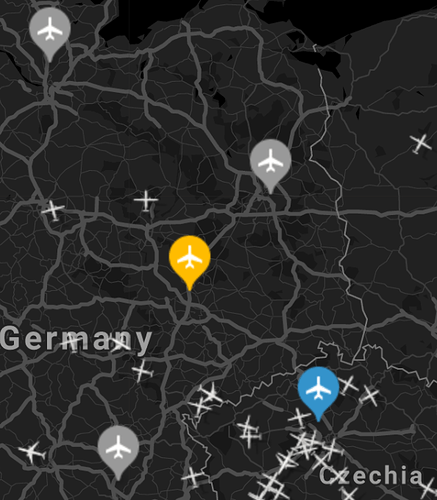 It dose mean a future airport.
If that turns out to be true then I am even more pleased. Because it can turn out differently than you think.

LEJ
Ain't Leipzig airport a bit small? It has a big cargo part, but the passenger part is smaller than Bari.
I would prefer Schiphol or Heathrow.
stop asking for such airports, its only a dream with no chance of happening in distant future…
Think that's the reason why - A Cargo-focused airport
Bring more uniqueness into the gameplay. Obviously the pax part will only play a small role here.
You have DHL in the South and AN-124 base in the North so it's good in my book
I didn't ask for any airport.
Sets up perfectly as I know the devs are working on the AN124 and now the rework of the 757.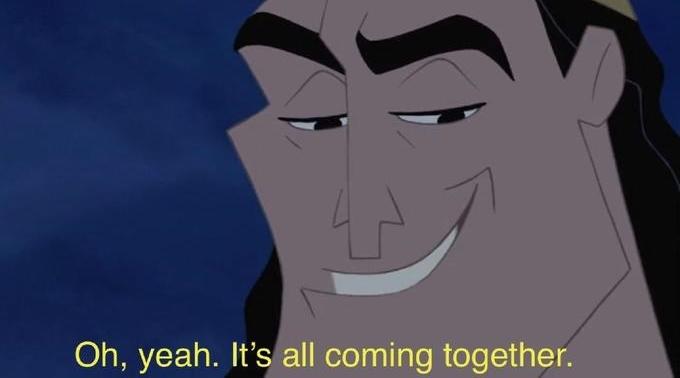 How will LEJ work with L/X pax flights?
No guarantee it will. Not every airport is going to run everything. This one will almost certainly get L and X cargo, but may only get M or L pax.
I can see L pax flights, there do seem to be remote stands surrounding the passenger terminal. Considering L and X stands are pretty much the same in game, I don't see why we can't get at least 1 (although it would most likely be a bus gate).
With LEJ also seeing a fair few Condor flights, will we be seeing the 753 alongside the 757 remodel?
Possible : yes
When: I don't know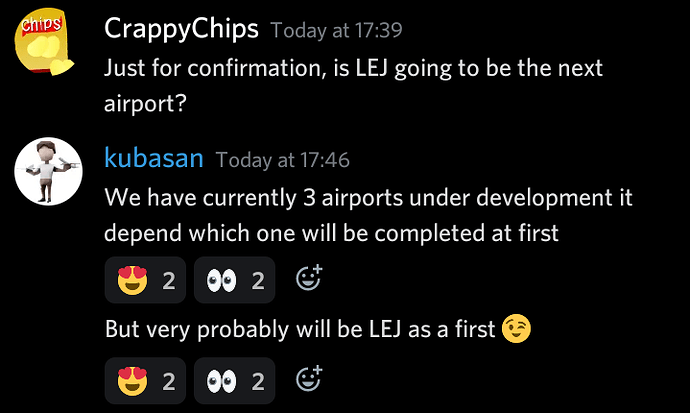 There's a developer Q&A happening on the Discord server. If you have a question for the devs, you can ask there but read the rules first.
3 airports? This has peaked my curiosity!
I always thought you were crappy chips lol,
That's good to hear the devs are making new airports tbough
Lol

Did they give any ideas as to the other two?