It's recently come to me, that the stands for cargo aircraft at SAN seem to be on the opposite side of the runway, when compared to the position of the stands in real life.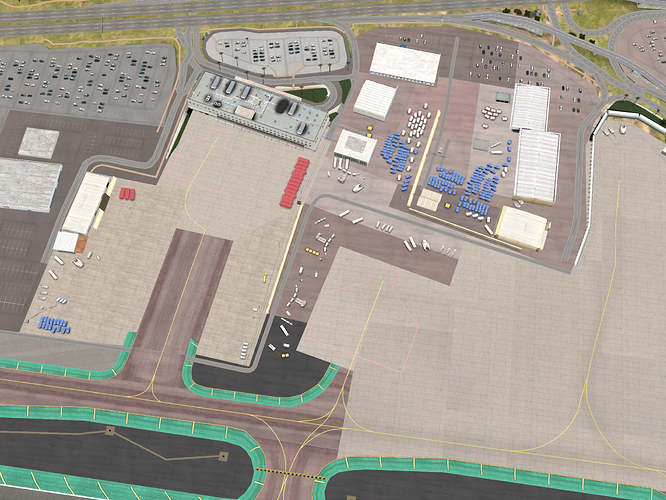 This is the location of them in game, to the south of the runway.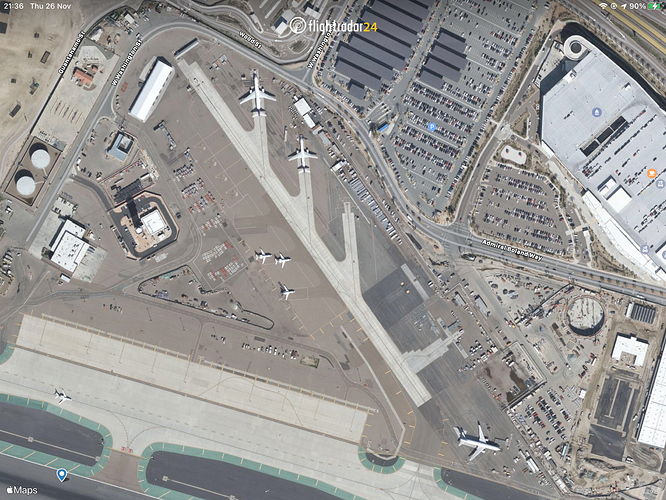 Here is the location of the stands at SAN in real life, North of the runway.
I'm just wondering if these stands are planned for the future? Or are they south of the runway in game due to pathing issues that may be encountered?