Where did you see it please???
1, London City Airport
2, Royal Docks Newham London
3, LCY
4, 09/27 1,508m / 4,948ft
4a, Passenger only
5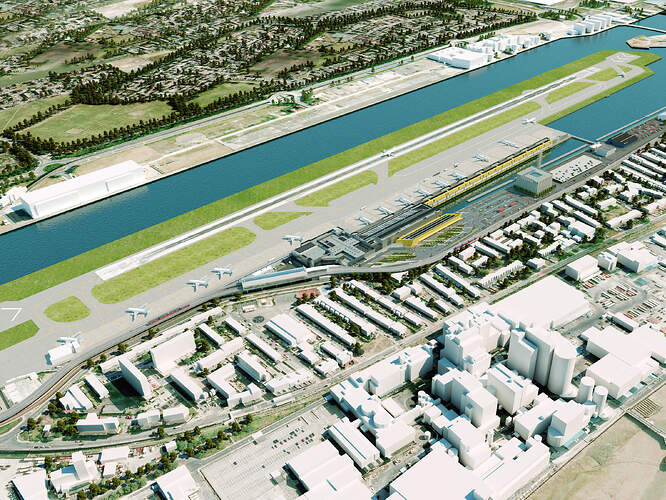 6, Amsterdam, Barcelona, Belfast-City, Berlin, Billund, Dublin, Düsseldorf, Edinburgh, Florence, Frankfurt, Geneva, Glasgow, Ibiza, Málaga, Palma de Mallorca, Rotterdam, Zürich Bergerac, Chambéry, Faro, Jersey, Milan-Linate Mykonos, Nice, Prague, Quimper, Salzburg, San Sebastián, Skiathos, Split, Thessaloniki , Frankfurt, Antwerp, Luxembourg, Isle of Man, Vilnius.
6a, the aircraft would be limited with Twin Otter, all ATRs apart from the cargo variants, A220-100, BAe 146, Dash-8 Q400, EMB 170, EMB 175 and EMB 190 and Saab 340.
7, London City would be a good airport because how unique it is from the steep approaches and climb outs, to being set in London Docklands with Canary Wharf and O2 Area ( Millennium Dome) in real world only certain certified aircraft and trained pilots can fly into LCY so it be good to see it in game.
I think it would be good as an alternative starting airport, as it is similar to Innsbruck, but that may also be why it wouldn't be added
Kuala lumpur international airport
kuala lumpur, Malaysia
KUL
14L/32R, 4,019m
Passenger and cargo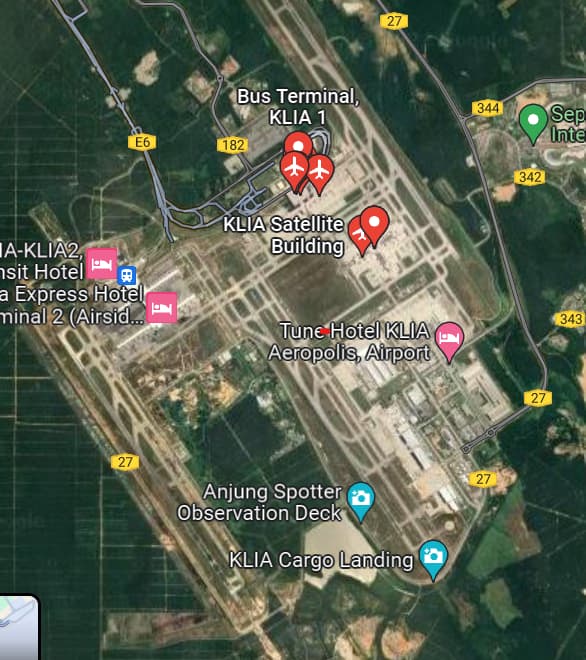 -Batik Air Malaysia, Malaysia Airlines, AirAsia, and MYAirline
EVA Air
Garuda Indonesia
Himalaya Airlines
IndiGo
Indonesia AirAsia
Japan Airlines
Jetstar Asia
KLM
Korean Air
Kuwait Airways
Lanmei Airlines
Lion Air
SalamAir
Saudia
Scoot
Shanghai Airlines
Shenzhen Airlines
Singapore Airlines
SriLankan Airlines
Starlux Airlines
Super Air Jet
Thai AirAsia
Thai Airways International
TransNusa
Turkish Airlines
US-Bangla Airlines
Uzbekistan Airways
VietJet Air
Vietnam Airlines
XiamenAir
-Singapore, Jakarta, Denpasar, Hong Kong, Bangkok, Ho Chi Minh City, Taipei, Seoul, Melbourne, Sydney, Auckland
Bangkok–Suvarnabhumi
Beijing–Daxing
Bengaluru
Bintulu
Chennai
Colombo–Bandaranaike
Delhi
Denpasar
Dhaka
Doha
Guangzhou
Hanoi
Ho Chi Minh City
Hong Kong
Hyderabad
Jakarta–Soekarno-Hatta
Jeddah
Johor Bahru
Kathmandu
Kochi
Kota Bharu
Cause kuala lumpur airport is a main stopover for those flights from east and west, it also serves as one of malaysian technology and infrastructure marvel symbol
It be good to have another small size airport tbh with S & M only.
Agreed, I was just think on the devs point of view
General information
Sultan Hassanudin International Airport
IATA/ICAO: UPG/WAAA
Compatible A/C sizes: S/M/L - cargo: compatible
Charts provided below:


Airport information
Coordinates: 5°03'42"S, 119°33'15"E
Elevation: 47 ft
2.1 Runway information
03/21 - 10,171 ft
13/31 - 8,202 ft

Airlines
AirAsia - KUL
Airfast - CGK, SOC, SUB, TIM
Batik - BIK, HLP, CGK, DJJ, JED, KUL, MKW, SIN, SOQ, SUB, TIM
Citilink - BPN, DPS, CGK, DJJ, KDI, PLW, SUB, TTE, YIA
Flynas - JED (CA)
Garuda - UPG, BIK, DPS, GTO, CGK, DJJ, JED, KDI, MED, PLW, SOQ
Lion - AMQ, BPN, BIK, DPS, GTO, CGK, DJJ, JED, KDI, MDC, MED, MKW, MKQ, PLW, SRG, SUB, TTE, TIM, YIA
Saudia - JED, MED
Scoot - SIN
Sriwijaya - BIK, DPS, SUB, TIM
Super Air Jet - BPN, BDO, CGK, KDI, KJT, SUB, TTE
Susi Air - MXB, KSR, SQR
Wings Air - BDJ, BTW, BUW, BMU, KXB, MJU, MOF, MOH, LLO, RAQ, TRT
4.Reasons:
Local Indonesian airport to be listed, other than CGK.
Nnamdi Azikiwe International Airport is an international airport serving Abuja, in the Federal Capital Territory of Nigeria. It is the main airport serving the Nigerian capital city
Hub for: [Air Peace], [Arik Air] [Ibom Air]Ibom+) Aero, Overland Airways
Other Airlines… British airways, Ethiopian airlines, Rwanda air, Kenya airways, KLM, Lufthansa, Delta airlines
Code: ABV
Serves: [Abuja
Elevation: 342 m
Coordinates: 9°00′24″N 7°15′47″E / 9.00667°N 7.26306°E
New Orleans airport
New Orleans
MSY
02/20 2,314M/7,001FT
11/29 3,080M/10,104
Passenger and cargo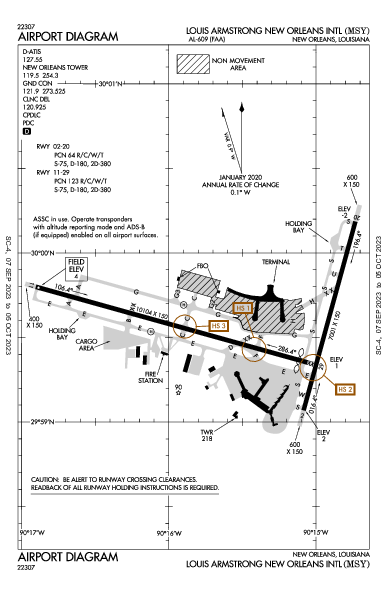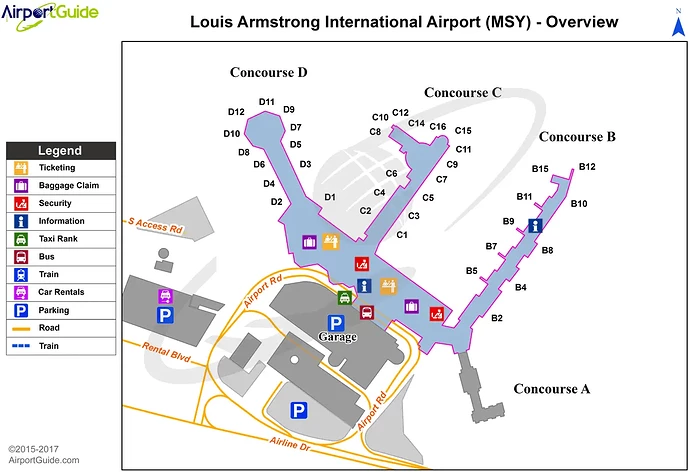 Breeze airlines
Washington, New York, Boston, Miami, Los Angeles, Toronto, Montreal, Mexico city, Cancun, Norfolk, Buffalo, Chicago, Detroit, Salt Lake city Seattle, San Juan, Philadelphia, Atlanta, San Diego, San Francisco,
New Orleans airport. WOAs abounded playable airport in the game it was proposed to be a playable airport but for whatever reason both New Orleans Airport and Prague 2035 Airport (and almost Muscat) was removed from the game. It would be nice if it would be brought back into the game to be a playable airport again.
Wroclaw Airport
Wroclaw
WRO
11/29 2,503M/8,212FT
Passanger/Cargo/Military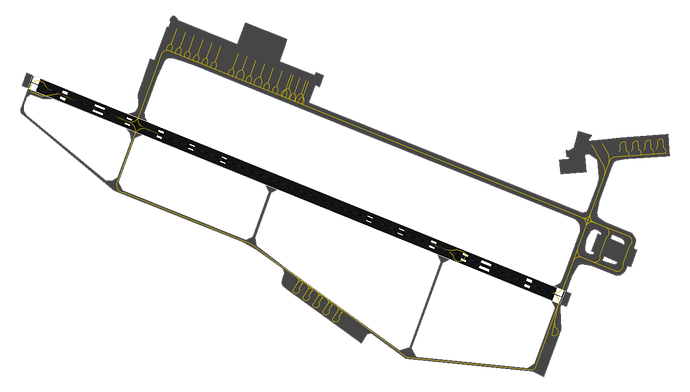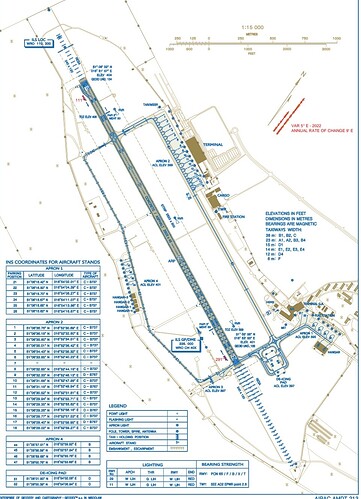 Buzz Enter Air Ryanair Wizz Air
Warsaw, Budapest, Seoul, Washington, Dublin, Antalya, Dalaman, Zurich, Frankfurt, Munich, Gran Canaria, Fueturentura, Amsterdam, London Luton, London Stansted Gdansk, Warsaw Modlin Krakow Katowice, Riga.
Wroclaw airport is near the city of Wroclaw in Poland although it is a small airport Large aircraft like 787, A330 and even the 747 can land there. It is also used regularly by the US air force, Polish Air force and NATO cause they based some troops there. Enter Air fly's to mainly Holiday destination from Wroclaw. They also serve Irish Largest airline Ryanair, Wizz air also based some aircraft in Wroclaw. Interesting facts some flights are charter flights mainly to Turkey like Electra airlines MGA and Freebird Airlines operating on behalf of tour operators.
Dalaman airport
Near the town of Dalaman
DLM
01/19 3,000M/9,843FT
Passenger/military
Finding the Current charts for the airport is Really hard but this is the best I could find.

Pegasus, Sun Express, Freebird Airlines, Corendon Airlines
Istanbul, Ankara (Bodrum, Izmir and Antalya Transfer flights only) Vienna, London Heathrow, Belfast, Edinburgh, Newcastle, Dublin, Wroclaw, Prague, Belgrade, Burgas, Budapest, Bratislava, Athans, Frankfurt, Munich.
Dalaman is an airport near the town of Dalaman in Turkey. It is served by many holiday Airlines and charter airlines such as Sun Express Freebird Airlines and Corendon Airlines which fly's tourist from mainly Europe. Other holiday Airlines like TUI also comes but uses Freebird Airlines to do there flights. It is also Surged by the Turkish air force which is heavily restricted to enter. Now finding the airport charts for Dalaman airport is really hard as I eather get the background of the airport or get a really outdated Charts before the new terminal was built. I will trow In some pictures of what it looks like but someone please tell me where I can find a detailed, updated charts. The pictures I will trow in is picture from XPlane or Real life. The last 2 picture underneath is the picture I took before heading back to my home airport in Dublin back in June 2023
Cleveland Hopkins international
Cleveland ohio
IATA code:Cle
ICAO code:kcle
Cleveland Hopkins s covers an area of 1,717 acres and has three runways
06r/24l:9953x150 feet,3034x46 meters, concrete
06l/24r:9000x150 feet,2743x46meters,concrete
10/28:6018x150 feet,1834x46 meters ,asphalt ,concrete
Passenger with a large cargo presence:46 passenger gates and 10 cargo stands
Can accommodate s,m,l,x aircraft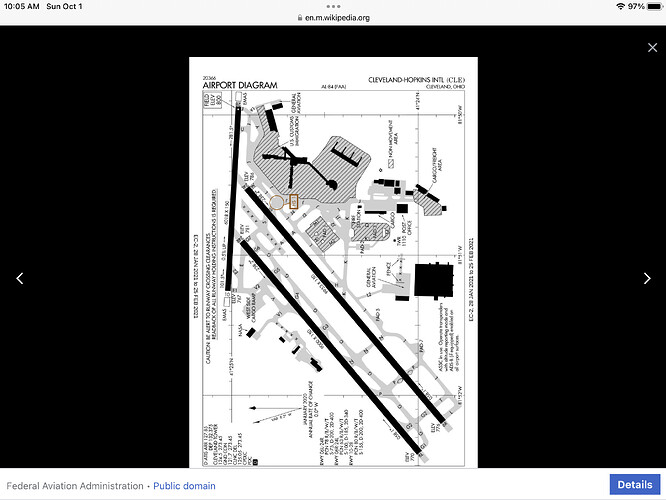 The main airlines that use the airport is united airlines (focus city with a crew, pilot, and maintenance center.),frontier(focus city),delta,southwest,spirit,American
Passenger
Aerlingus : Dublin, a321
Aircanada express :Toronto Pearson, crj200 and 900
Alaska :Seattle , 737-900 and max 9
American Airlines :Charlotte Douglas(a321,737),dfw(737-800), Chicago Ord (crj200, crj-700 ,e-175, 737-800), Miami (e175, and 737-800), Philadelphia (e-175,737-800,a-319), phoenix (a320), New York-jfk(e-175), New York lga(e175), Washington national-dca (crj-700 and crj-900)
Delta : Atlanta (a320,a321,737-900) Detroit ( crj-900) msp (crj-900, e-175, 717), Boston (e-175) jfk(e-175,crj-900) LaGuardia ( e-175,crj-900)
Frontier a320 family all flights Cancun, Denver, Fort Lauderdale, fort meyers, Las Vegas, Orlando, Phoenix, punts Cana, San Juan, Tampa, Atlanta, Charlotte, Dallas Fort Worth, Miami, Raleigh Durham,Philadelphia, sand Diego, San Francisco, Sarasota
JetBlue : Boston (e-190)
Southwest 737 all flights: Atlanta, Baltimore, Chicago midway, Denver, Las Vegas, Nashville, phoenix, Orland, Saint Louis, fort meyers, Sarasota, Tampa
Spirit all flights a320 family Atlanta, fort Lauderdale, Las Vegas, los angles, Miami, Orlando ,fort meyers, myrtle beach, Tampa
United : Cancun ( 737max9), Chicago (737-700,737-800,737-900 737 max 8 737max 9), Denver (737-800,737-900,737max9), fort Lauderdale (737max8), Houston( 737-800,737-900,737max8), los angles ( 737-8,737max8) Newark ( 737-700,737-800,737-900,737max8,737max9,e-175), Orlando (737-800), San Francisco (737-800,737-900,737max8,737max9), Washington-iAd ( 737-700,737-800,737-900,737max8,737max9,e-175)
Ups: varies
FedEx: varies
Cleveland Hopkins is a medium to large sized airport supporting a lot of airlines and flights. This airport would fit nicely in the beginning of the game ( near Prague ). At this stage you are craving an Airport that is not located in Europe. It is also located in the middle of the country so it can accept flights from almost anywhere. Cleveland is currently gaining airlines so that would keep the airport fun since you airlines are changing. We are also important because we have multiple airlines focus city and crew centre.fun fact we were the first airport in the United States and have the worlds oldest atc tower.
Aero Lingus? Or Aer Lingus?
Oh and they use the A321Neo
Sorry Aer lingus the auto correct thinks the air line does not exist
Why are these two in new PLAYABLE airports? No reason for having them ingame was specified and they are really random airports. Like no one knows about them?
I added them because 1 it has nice scenery and 2 there should be more airports near the middle east and Africa.