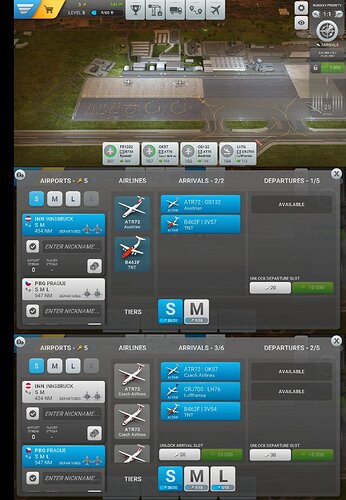 I have 4 landing slots for S aircrafts.
And 5 arrival slots for S aircrafts. But once I receive the third aircraft it starts showing No arrivals available as you can see in the first image.
Am I doing something wrong here ? I have waited for 2 hours playing for the 4th slot to be used. But only 3 S slots are filled at a time.
More specifically, 3V54 and 3V57 never arrives.
Any help is much appreciated. Thanks.