I've been playing for a year… the past 3 months have been with a strategy rather than random, so I pay more attention to timing.
Why would an arrival time to the destination change? I sent an E190 SAN NGO, arrival 17:11 and while watching it, it changed to 17:22. Weather? Surely the devs haven't spent the time factoring in a 10 minute delay. Cool, if so.

How long do planes stay at the destination before returning?

This is important so you know when to send more planes to the destination before the previous set returns. In the case SAN-NGO, there are two M slots, but if you time the NGO return right, you can send two more M planes while the first two are returning.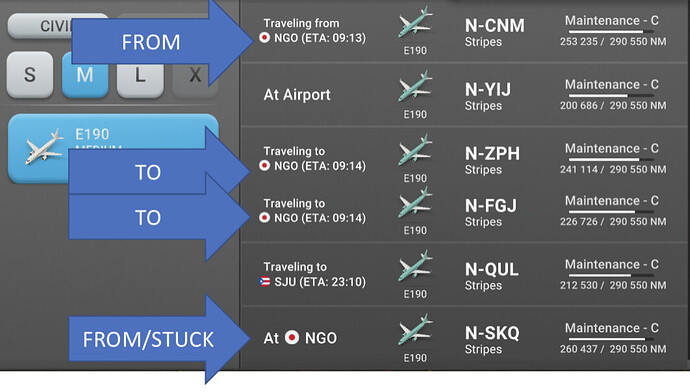 Yes, my wife thinks I overthink this.