Not sure what 1.25.11 brings. I still get penalized for leaving my fleet at the gate for any non game-play time.
I just returned to the Apple store, saw an update and downloaded it. Changed version to 1.25.11… but my fleet still penalized (see updated photo). Is this how the game play is supposed to be?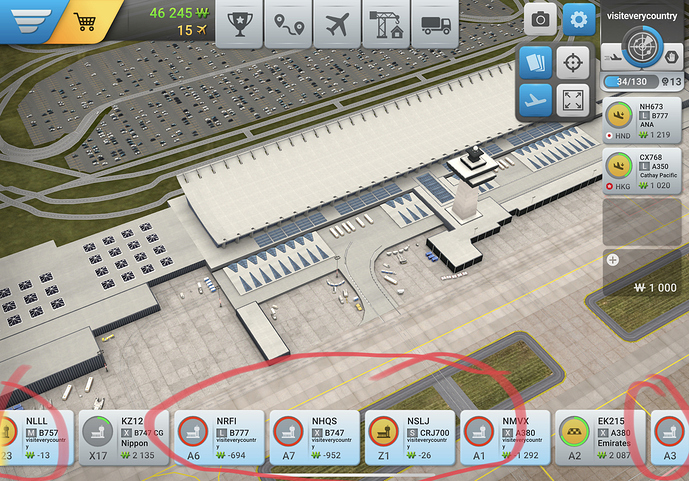 P.S. I do see new airports from IAD: namely MIA, MEM, SLC, VVI (remarks above show VIV)… probably others.