let's hope the Swiss airlines and the Baltic flags will be added as Air Baltic is the airline I posted into the ideas section and got through
Hope 2.0.3 will include the remodels as well (350s and 787s)
Yes those liveries would be cool, I'm looking forward to the Korean air livery for NGO, and Cyprus Airways.
Swiss, Air France, Korean Air and Air Baltic

Air Senegal too?

Quick mention I've uploaded Swiss and Air Baltic A220. The picture you seen is the Air Baltic A220 which means that my Livery idea for 1 of the A220 has passed I do hope they also make the Air Baltic Special livery which is the Baltic flags
One livery I wany is the delta livery for both models, I see them all the time so it would be ecoxtong to have them in game
All of the above would be way too much for a 2.0.3 release. I suspect you would get one of those most likely and given the 220 appears to be furthest down the track that would be the one to add.
Revamping the 350 and 787 that have a ton of existing liveries will definitely take more time. As they all have to be redone to fit the updated modeling.
Hope there be a Iraqi Airways and ITA A220s.,
I'd imagine ITA is a garauntee considering there's an Italian airport!
Hope so as they lack aircraft at moment for ITA.
Do I interpret this literally, update 2.0.3 within the next week?
I was thinking the same and have been waiting since Sunday. It's 9pm here and I'm still refreshing the forum page and the discord every second

Ha, I'm maybe not that bad lol
It's been a week since this post today, but will it really come at some point today?
I don't have much of a plane, as WoA has often been much later than scheduled.
It got delayed, devs need a bit more time.
It will be delayed slightly (presumably due to weekend)
It looks like the Swiss A220 (that I also Added into the Ideas) is coming That I saw on WOA Facebook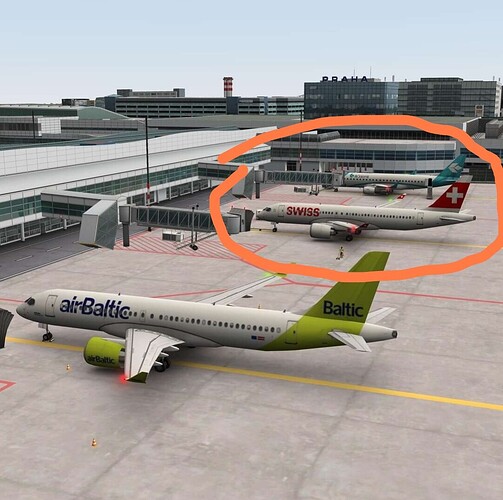 Check out the new content category in the forum, the 220 liveries are being posted.