I Purchased a Comet at IAD.
When it came time to land it offered me the mini game.
I declined.
I was able to service and send off about 20 planes and realized the comet didn't reach the gate Z8.
The Primeair from ANC was able to land, reach it's gate X4, and nearly complete it's service and the Comet still hasn't landed.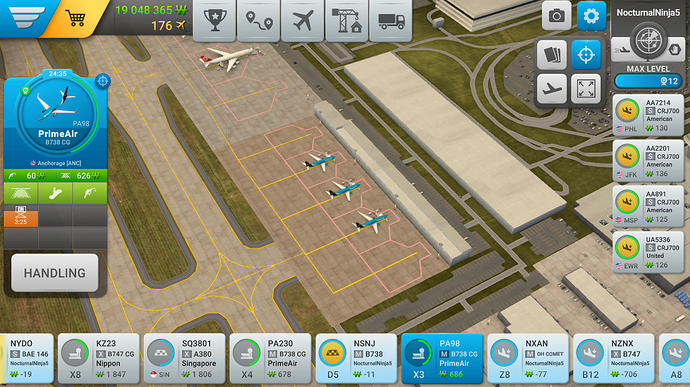 About 20 planes were cleared to land (Even from connecting partners), the timer on the other players planes didn't start (still reads 70).