I DO NOT EXPECT THIS TO BE ADDED
Custom liveries have been a huge ask for a while, so a way to implement them would be a huge success.
This would be a huge ask from the devs, but a couple of suggestions from me to have this kind or even fully work.
You could do one of two things:
Create a seperate app purely focusing on design.
A new section in the forum page.
A fee of example 1GP could be used to access the editor per livery, and you can only submit 1 livery per month. And every week one day say Thursday, a dev or forum moderator could fo through them with the option to accept, deny or block/ban (incase of inappropriate use)
Concept art of the moderator menu: (made in Samsung picture editor so nothing special lmao)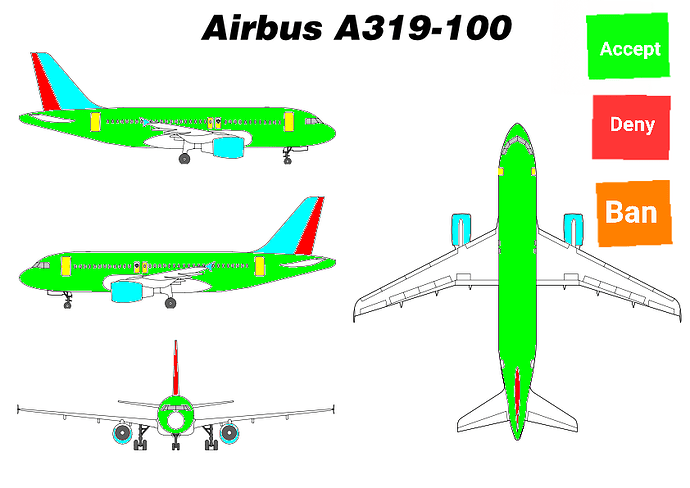 Really doubt this would happen but hey, would be very welcome.