Seen on INN, BRI, PRG
The best way you can try to replicate, or what i have been doing at least is to send off your own plane and then switch relatively quickly to the other players plane. The issue repeated itself on the next 3 planes in the line, all were from the same player.
Edit: forgot to mention, this did not in any way impact gameplay, planes took off normally.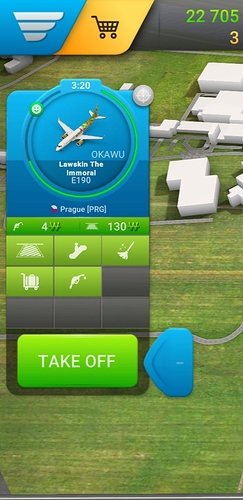 Edit2: to avoid putting this into another topic
Small visual bug, servicing timer shows up green when it is still ticking down. Photo posted weird. Enlarge it, note the cleaning timer