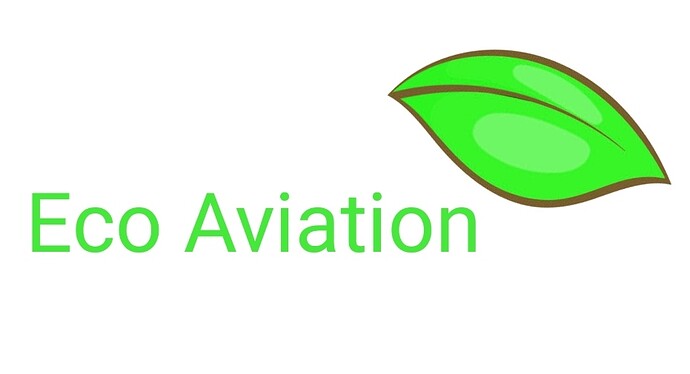 Welcome to Eco Aviation one of Ireland's leading Charter airline with Headquarters in Dublin and hubs city's in Prague Bari St Maartin Muscat Leipzig and Innsbruck with seasonal hubs at Washington and Nagoya in Summer and Winter.
We were Founded in 2019 but started Charter flights in September 2023 owned by parent company Skylines Aviation Group. Logo on top. One of WOA first charter airline on the forums.
We operate mainly Small and Medium aircraft some Large Aircraft
We have mainly a Colourful livery with 5 Colours to pick.
At INN we have Small Aircraft
At BRI we have Small Aircraft
At PRG we have Small and 1 medium Aircraft
At IAD we have Small Aircraft
At NGO we have Small and Medium Aircraft
At LEJ we have Small and Medium Aircraft
And at SXM we have Small, Medium and large Aircraft
We Charter Service Charter flights depending on the airline.
To Charter Us you need to do the following
Player Name
WOA airport
WOA destination
Aircraft
Date Start
Date End
To apply just post the Reply into the connection and co on any airport tab and we will Review and Accept or Reject depending on Aircraft availablity
Note: We only Charter flights on Weekends, Mainly Friday, Saturday and Sunday underneath are the times.
Friday: 21:00PM to 23:00PM BST
Saturday: 8:30 AM to 11:00AM BST in Morning and 20:30PM to 23:00PM BST in the Afternoon
Sunday: 8:30AM to 11:00AM BST in the Morning and
20:00PM and 20:30PM BST in the Afternoon.
Our player Name in game is PlasticMonkey4712 on Google Play not IOS
We will do Calculations on the route on an Aircraft depending how long the Flight is.
You will need to Apply it at least 1 Week in advance to apply.
Once again we operate from INN, BRI, PRG LEJ MCT all Year and seasonly IAD, NGO and in Summer and Winter from May to August in Summer and November to February in winter
We fly to your WOA airport at least Once a Week.
We hope our Services would save airlines money on Routes that they may lose money on and to make some money on routes to help them.
We will be launching The Service on the 15th of September 2023 at 21:00PM BST.
If you any questions post it Underneath we will Reply as soon as possible.
Thanks for reading