As I already mentioned earlier I am not a big supporter of the (new) handling timers. In my opinion the fuel handling timer takes way too long in comparison to all the other handling times - for me one of the most unrealistic parts in this game. But it is fine and I can live with it.
Beside that there is also another thing I don't like:
There is a handling time running down but most of the timers have their own speed.
One example: 7:40 to go for both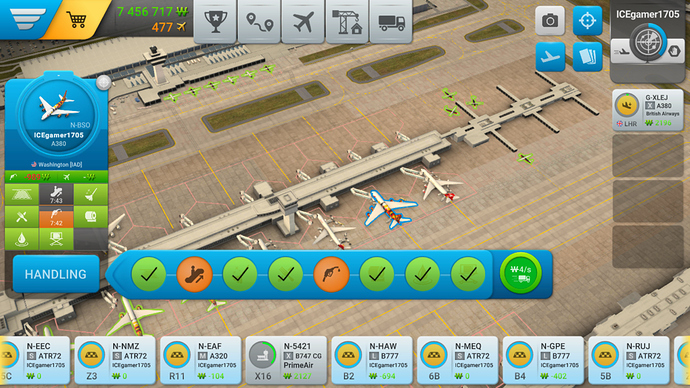 A few minutes later: Pax are done, fuel needs another 2:30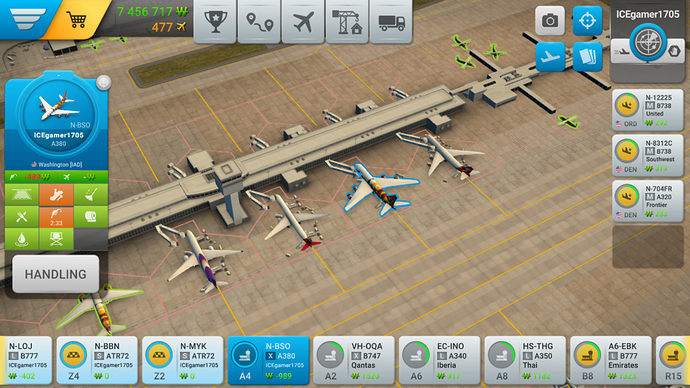 So my question: Is there any chance to put in a "real time" timer for all services?
Thanks