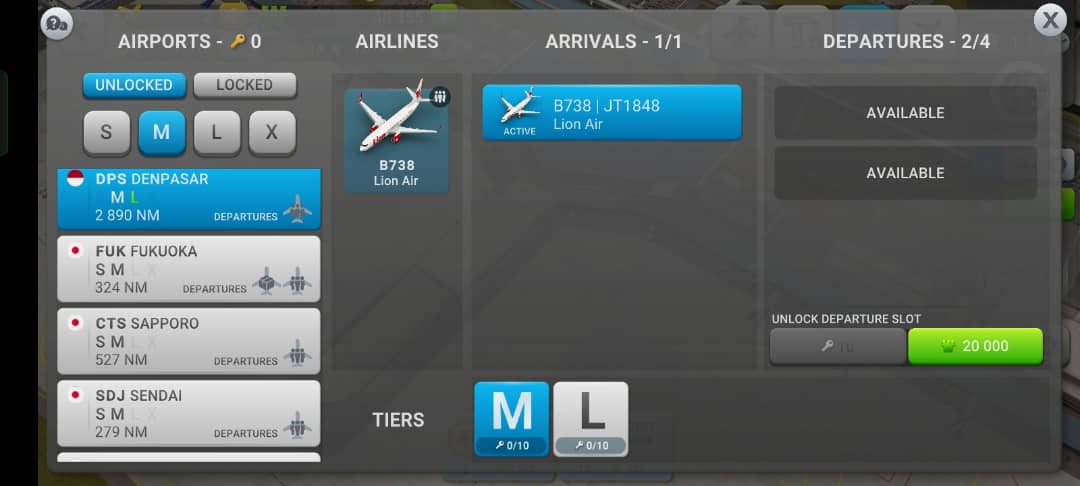 But can't seem to have it arrived at Nagoya, but it's easier for Airasia to arrive here.
What's the Issue?
Jakarta easier than Depansar, what's wrong with Depansar?
Departure slots are for the planes you own. Arrival slots are for other planes. Currently you can receive 1 plane from DPS and send 2 of your own. In the "Airlines" column you can see that there is only one possible arrival from DPS, so if you want to receive more planes, you'll have to unlock other airports.
Also many players find that spending W to unlock slots is not worth it, since you can unlock slots by earning keys. But this is only a matter of personal choice.
I've finally got Depansar departure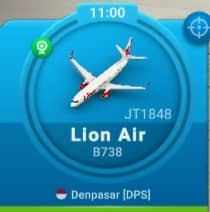 It's an arrival. Departures are only aircraft that belong to you. Your own airline.