I'm not sure if this was discussed before… But I really really want this feature, and I believe many others would too… . I'm a gadget minimalist, I don't like notifications excluding from DMs and important things…
However, in WoA the only way I know I'm getting a player connection is through notifications (I keep them on Silent & Minimised) , and I kinda hate it… I have player connections from 2 players in my 3 Airports, total of 10-25 planes.
I get 2 Notifications for each plane, so getting 40-50 Notifications per day if both players send planes… And I can only imagine it getting worst with more Airports & Connections I get.
The best solution I believe would be a Inbound and Outbound Chart. This is only possible with Fleet Planes but with small fonts which is hard to read.
My proposal is to have a UI similar to "Destination Management" in Airports, but it would list all (player connection and fleet) which has a list of fleet going to and connections coming to a Airport. This chart is accessible right from the Main Menu. Also my fleet planes can say who handled my plane (for playable Airports)
I believe this would be beneficial to calculate and find out the best time one should play… And not wonder if all of player connection planes and have been handled by me.
Also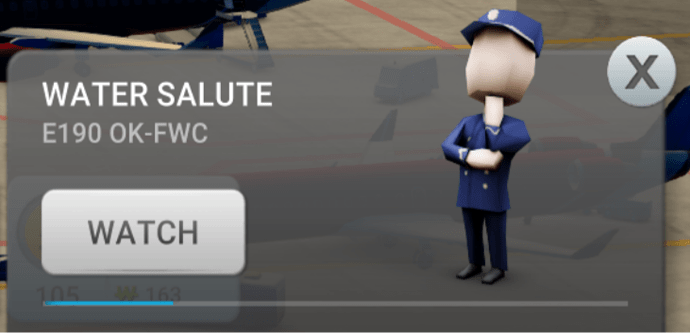 Shutup please… It's so annoying… I do love Aviation, I do enjoy a water salute whenever a new plane comes, but not everytime after that… It bugs me to close it everytime and accidentally tap "WATCH" instead of tapping to handle a plane.
There is a option to turn off UI Hints, but not this?