Good day to all!
Last update was released less than 24 hours ago, and it was one of the biggest one for whole period of game existing. Feedback from players was quite different - from excitement to disappointment, but, as for me, we got much more positive changes, then negative things.
Now, just want to show possible bug, that wasn't mentioned before. (Possible, because it can be just a part of new mechanic)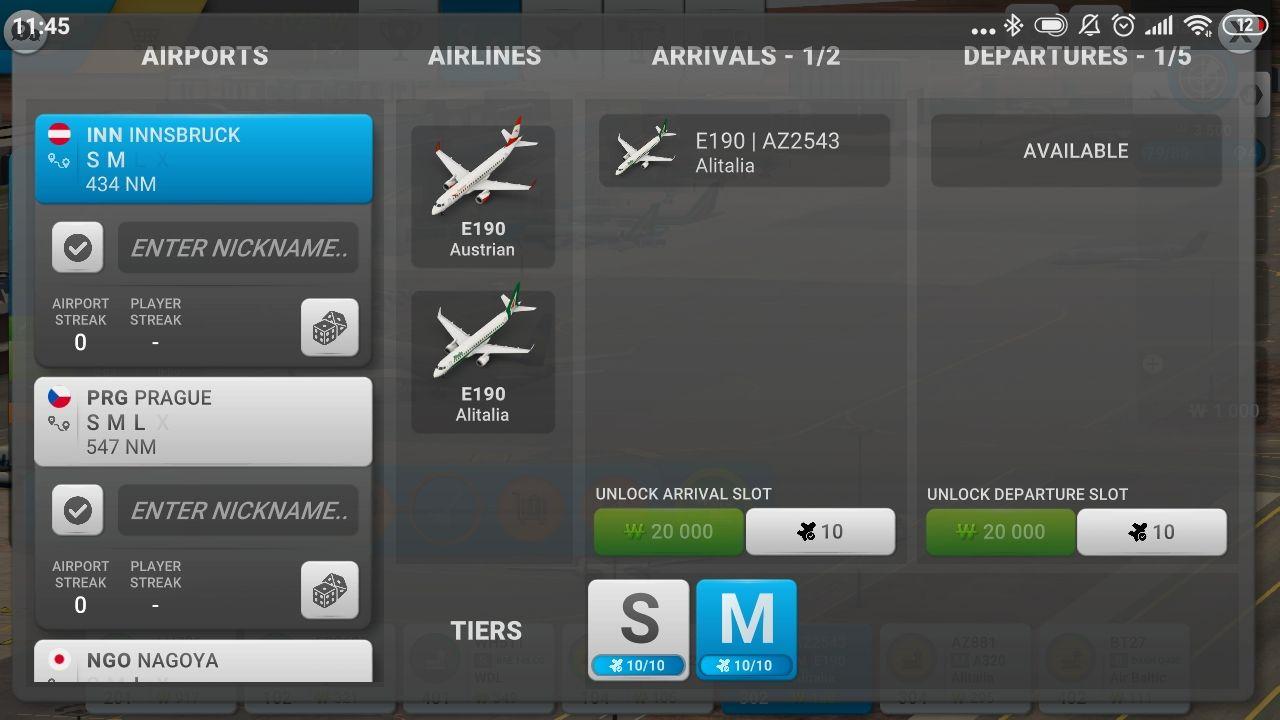 As far, as I understand we have possibility to purchase additional airline on route in two ways: for points, that we got from servicing other airliners on same destination or using currency (W). But if you had handled enough aircraft, but don't have enough sum to use second option (money purchase) - clicking on button to purchase for points will just be without result. Simply - it will be inactive.
Only if you have enough money (for photo example - needed 20000) then both buttons will be active and you will be able to purchase new airline either for money or points.
Question is: it is really needed to have sum that will make two options possible or it is just a bug that will not allow you to make a purchase with points even if you have enough of them?
Independently from answer, big "thank you!" to all developers for their hard work and amazing result!
P.S. Just saw, that it is possible to add slot for departures for points only, but for arrivals - no way.