Hi All,
I found a routing bug in NGO. It's a bug which has halted my arrivals except S type. I think the blank islands in between should be treated as roundabout to remove this issue. Here are screenshots.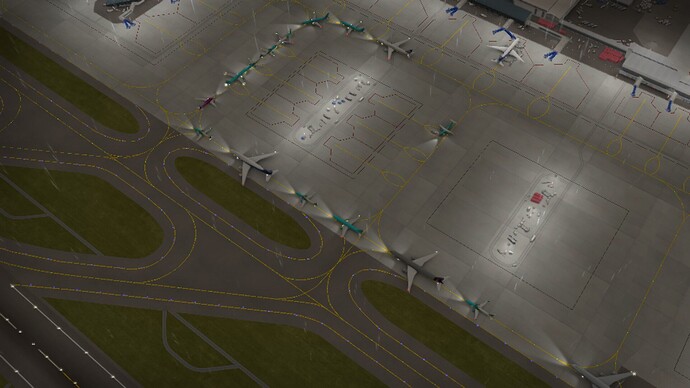 The above is the traffic jam happened as 2 aircrafts are going in opposite directions to enter parking.
Here are the culprits.