I suggest to add Southwind A330-200, B777-300ER and B737 MAX-8 (destinations should be: LEJ, INN and BRI)
I suggest to add MGA B737 MAX-8 and B777-300ER (destinations could be: LEJ, INN, BRI)
I suggest to add Neos Air B737 MAX-8 and B787-9 (destinations could be: LEJ, INN, BRI, IAD)
I suggest to add Air Europa B737-800 and B787-9 (destinations could be: INN, LEJ, BRI, IAD, SXM)
Suggestion (s)
Make the delta E jet an actual buyable contract from any delta bases
American eagle E175 and e170
Fly Baghdad 738 arrival for anywhere the 738 can reach from Baghdad
The gulf air a330 that was teased once on insta way back when 2.0 work began and was never released (for those who don't know what I'm talking about: https://www.instagram.com/p/CbFxTdZKEqo/?igshid=MzRlODBiNWFlZA==)
On that note, any teased but unreleased liveries
Not a livery but livery specific suggestion, airlines like TUI, SkyUp, Transavia and Ryanair either have or are fitting split scimitar winglets to their planes, would be a nice feature to have in Game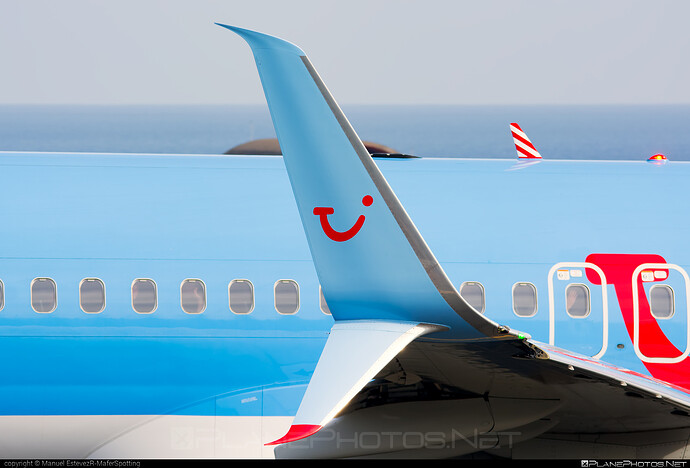 Adding onto my last post, it could also be almost an 'upgrade' to the 738, say for 40K₩ and it reduces fuel burn, increasing profit
Just building on from your post about Scimitars, why not suggest the actual livery itself! TUI Nordic will be a nice edition alongside the current TUI 737 and adds some variety in the TUI liveries we have for INN and BRI!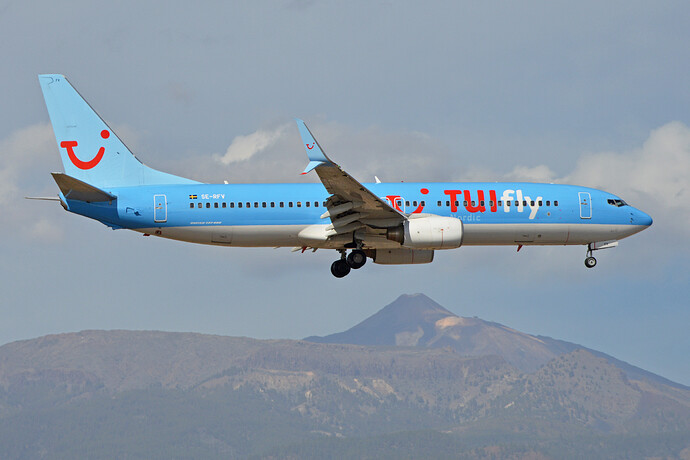 Also, something a bit different from what we normally see in WoA, the Jet2 A330 (leased from Air Tanker), can operate flights to BRI and PRG from MAN, it would be nice to see a wide body almost exclusively used on short distance routes.

That would be awesome, because the reg G-TUKO, still wears that and could be a UK destination, leased aircraft would make a more realistic setting for Bari, Prague, Innsbruck, especially for UK leisure carriers. Could take it further and have Brittania and Thomson as special arrivals!
I'd like to see Thomson and TUI liveries when the 757 gets remodelled, Britannia would make an excellent special arrival/event plane. Just need the 757 to have winglet and no winglet options for them to work. Just hoping we get the Jet2.com and Jet2holidays liveries for the 757! Be nice see Thomas Cook added onto the 757 though as we already have it on the A330, could even have Thomas cook Canada for SXM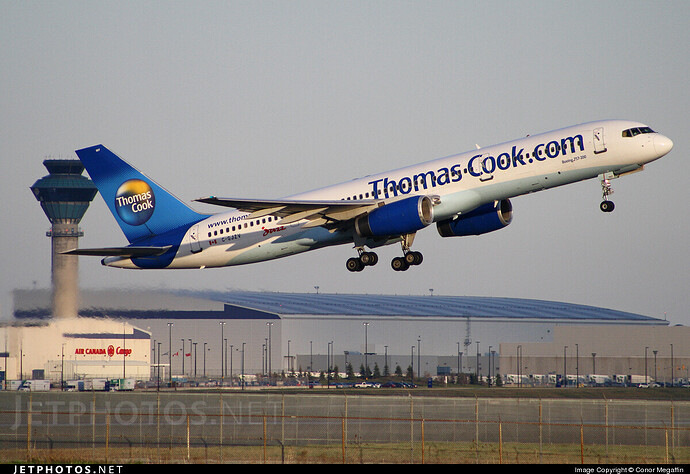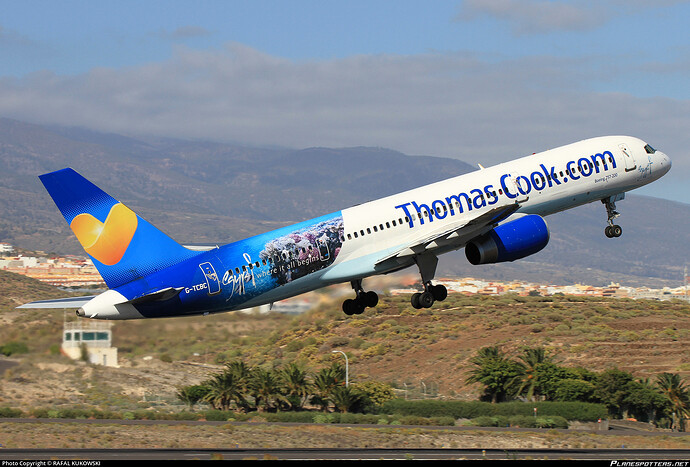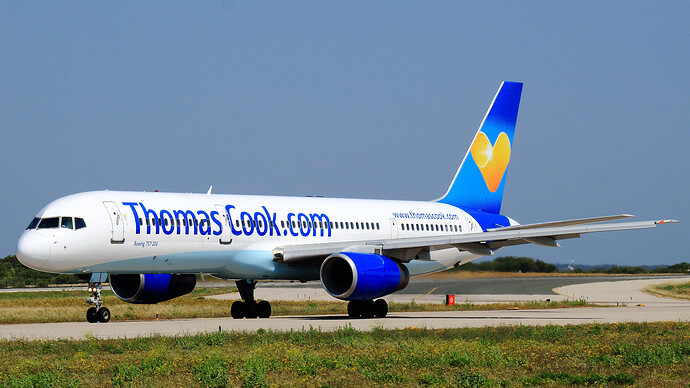 Only flown on 757s 4 times, 2011x2 and 2018x2 but such an icon that it deserves many liveries
Coming back to the scimitars, do you think if added they should impact fuel burn (obviously with a fee to fit them) or just free and aesthetic? You could do different levels, 738 as example:
Base plane (no wingtips or scimitars)= base 738 price
Winglet= 20k₩+base 738 (less fuel burn)
Scimitar=40k₩+base 738 (least fuel burn)
I think a similar system could be adapted to engine types (look at how much it costs to unlock the entire A330 family). But if it means I can have a mixed fleet (738 without winglets would be nice as I've flown on one of them) with varying economics adds another level of interest. Means every plane can be different as well, maybe it could lead on to the convert to freighter idea suggested a while back.
If AI planes also follow suit, as in the aircraft has winglets if the irl airline has it and if it doesn't it won't would be cool, especially with airlines like Ryanair where the fleet is a mix of scimitars and standard winglets. Maybe the scimitar idea might be better as it's own thread though
Ok, should i create a thread then? Sorry still new

Go for it, you'll be able go into more detail and save the rest here for liveries
Will create it later, wifi isnt good at the hotel I am at, so maybe about 7-8 UK time, appreciate all of your feedback

Just tagging onto my earlier post regarding Thomas Cook, maybe airlines like Monarch may be nice to see on game. Monarch would be especially nice on the A300 as it seems to have got little attention in terms of airline liveries since its release, be nice see it used a bit more. Monarch aircraft were once a regular sight at INN as well!