I am over the moon! I just noticed that the "catch our smile" PSA livery for the American A319 was added to the development list a couple of weeks ago.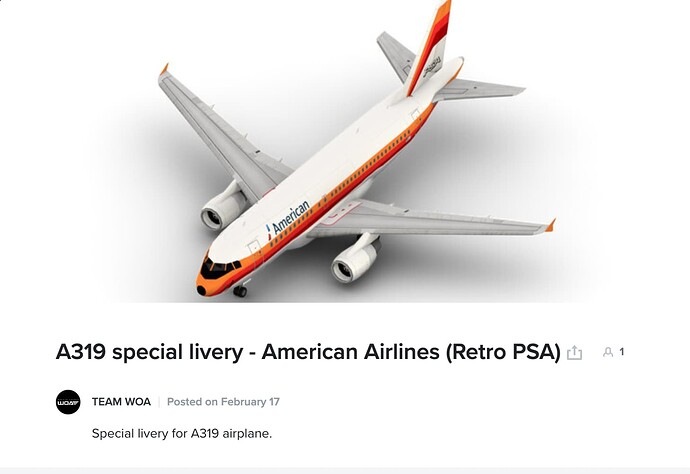 It's hard to see in the image, but this livery featured a black smile line under the radome. When I was a kid, USAir still had a few planes with the "smile" livery (and even a few in their own livery with the smile retconned in by rogue maintenance crews).
This is one of several retro special liveries the devs have accepted, including four American "heritage" liveries previously announced (AirCal, TWA, "bare-metal" American livery). It's exciting to see that the US airports will get a few more special arrivals that are connected to US aviation history.
And there are new liveries coming out every day. Just today they posted a new SmartWings special livery.