I recommend flightaware for real flights.
When you're there you'll know why it makes no sense to show them in a game flight radar.
With flightradar you can see all flights from particular airport, it's more helpful in that case. I didn't find this option in flightaware.
I still don't understand it. There are United and Southwest to IAD from DEN.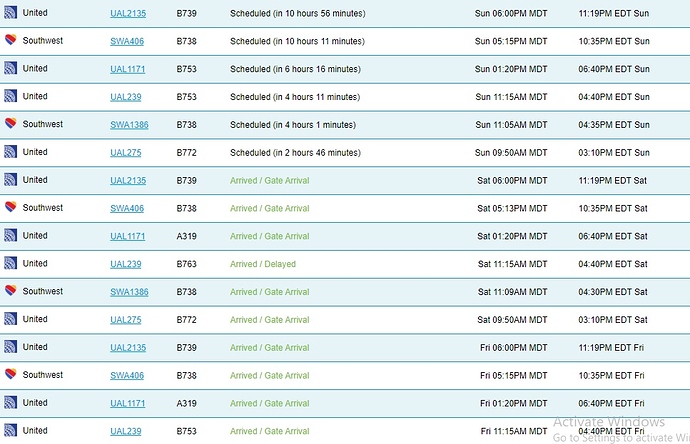 But devs add Destination airport - Denver (DEN) Arrivals for IAD:
A320 Frontier (all animal liveries)
A320 American
First rule of making games such as this. Never give your players everything they want at the start, there is no incentive to keep playing if that's the case.
F9 are pretty big at DEN, so that's real, UA and WN will come later I am sure, however I've already seen complaints on how many WN planes there are as default on destinations.
If you want to see something crazy, check out ATL and see if you can find Delta… I'll wait.
I would love to bealive that it's true
As far as the game go, I do believe they are going to add more. Between the first and the second update featuring this new arrival thing, they added like 3-4 more planes for some destinations, so don't worry. Surely United & Southwest will be there for Denver