Hello.
I would like to present my idea for another minor improvement in the game.
A filter that when activated would show the number of occupied and free parking spaces at our airport.
This option is very useful on medium maps when we learn to play and the acceleration function of new aircraft requires good management.
As you can see in the photo below, after clicking the button an additional window may appear on the screen in which there will be a list of our parking spaces divided into four available categories.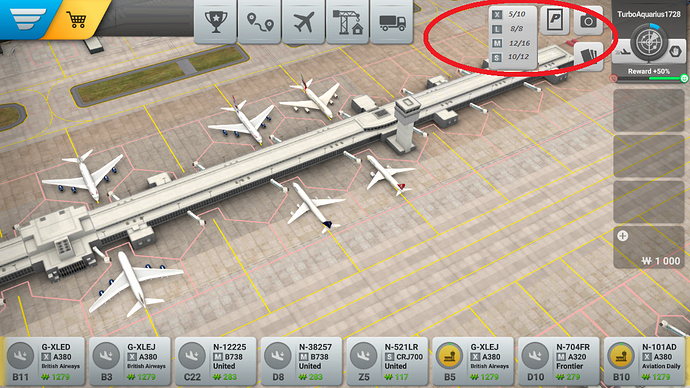 Yes, I know, this is another button on the screen that will obstruct the view of our airport, but just use it wisely or even add features in the game options if you want to see it at all.