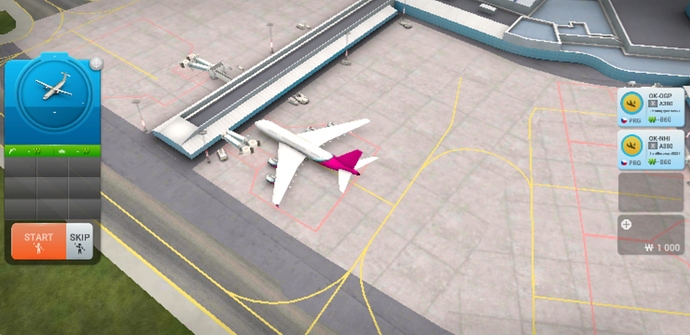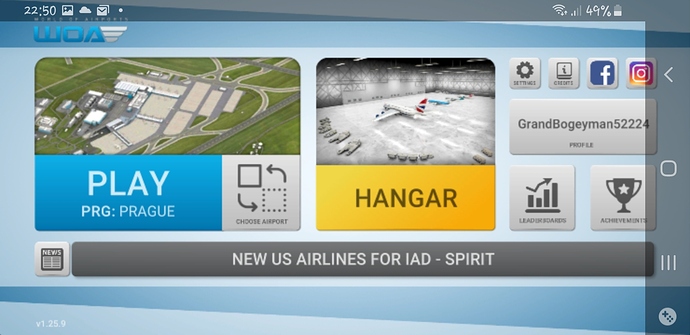 Hi I have a problem in PRG (INN,BRI,IAD works ok - till now) – there is no menu (upper) bar, no possible to click on departure planes, empty box on aircraft at the terminal.
The only options to back is to kill the app.
Even if I change the phone - appears also on the new one.