S aircraft parked at X1 at IAD stops traffic from taxing off the runway and usage of parallel taxiways.
It starts with a bad taxi route with a 180 degree turn.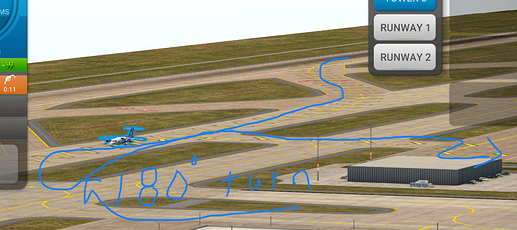 Planes pile up on runway until arrivals are ceased and they refuse to land.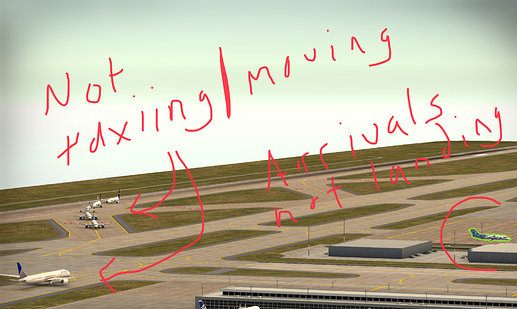 When S aircraft is serviced and instructed to depart, all stopped aircraft resume their taxing.