I notice that when I click on a plane icon bottom screen, the icon is clicked on showing B747 x stand number 44.
When you look closely, tap the 747 plane and you will see that it's parked on gate (yellow line markers) 43.
It's start at the very first gate small stands All the way to the XL stands, all the yellow gate markers are wrong. They are not matching to the correct gate while clicking on the blue icon. See attach picture.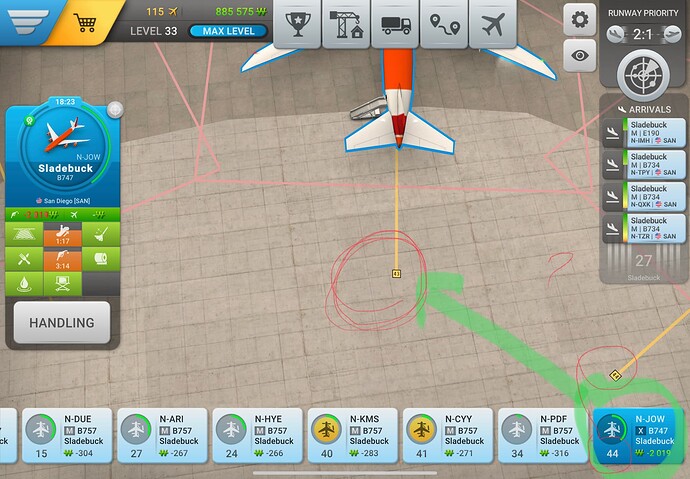 I am also asking when the marshalling coming to SAN DIEGO and MUSCAT airports?