Inauguration of SAN, first AVIANCA flight landing after takeoff of the first international JAL flight for NGO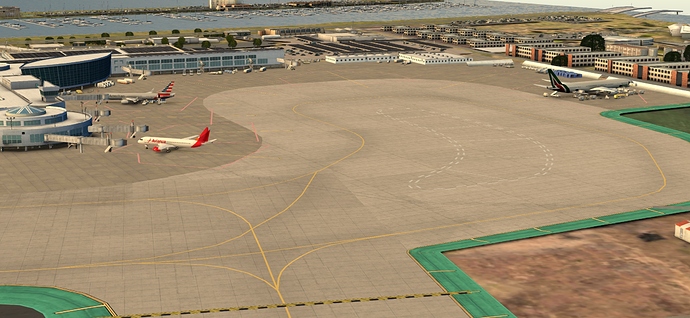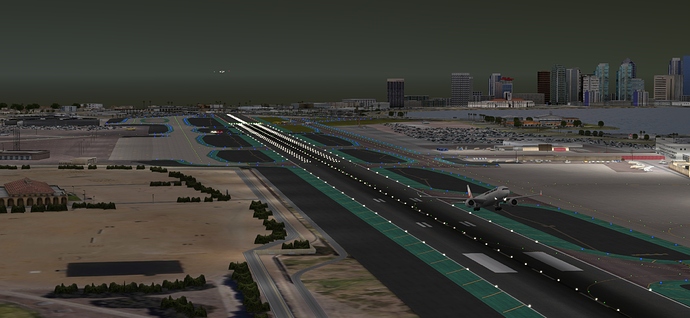 This is awesome - would be great to take gates for specific airlines or "International" and even general arrival times (e.g., BA from LHR, LH from BER, JL from NRT). Makes it more "airline" specific than general airport.
I DO love the update. Thank you, developers!
This helps then: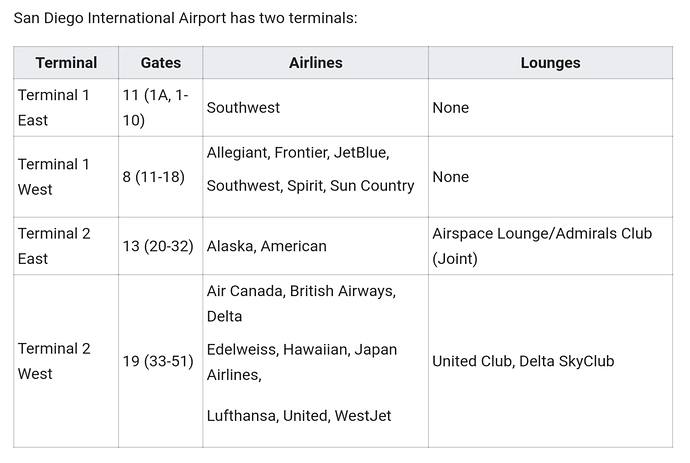 Source:
https://en.wikipedia.org/wiki/San_Diego_International_Airport
Sorry to say that, but SAN is just another boring slow 1-runway-airport which doesn't generate enough traffic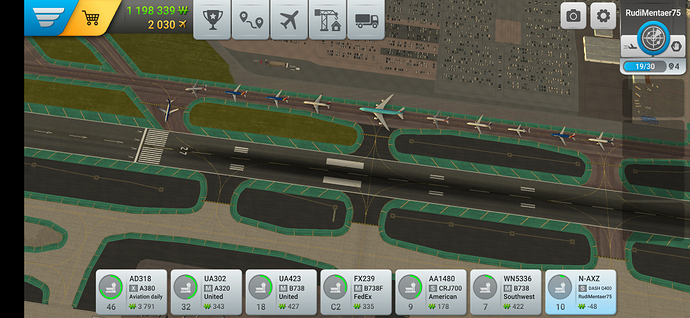 back to IAD
Sorry, but I have to disagree. The queues are also common on IAD when you point-and-click without an eye to the game mechanics. Managing the incoming planes is one of the challenges I find most satisfying.
Yes you have the queue at departures at IAD but due to the 2nd runway you have enough of incoming aircraft
Welcome @boruberry to SAN.

First visit of United special livery B752 at SAN.

Welcome @B4RRERITA to SAN as well.

Loving these screenshots. I'm only a little over half the passengers I need at NGO to unlock SAN but I can't wait.
You are a master in taking screenshots

Perfect airport for making the longest jams.
Thank you.

BB Orca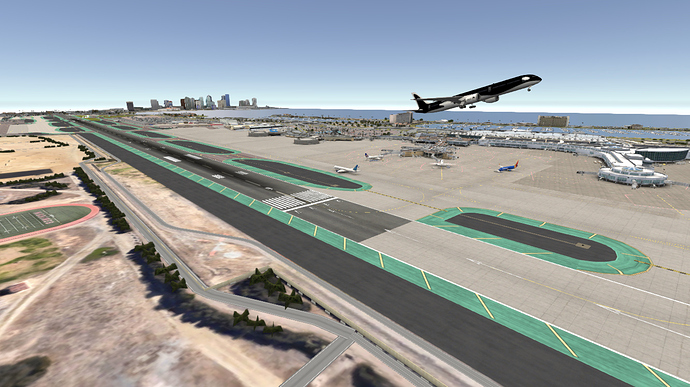 Connections from
@JK737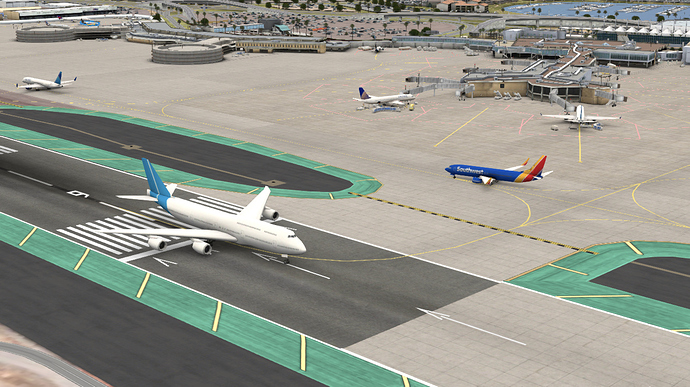 Rush hour