Hello Players,
I have question about stands. I have two X stands and two L stands (Prague airport). As you can see on the picture below, I can buy next X stands, but on the same place I have already L stands.
I don`t get it. What is going to happen when I buy a new stand X over the current L stand? Or is it only a bug in the game?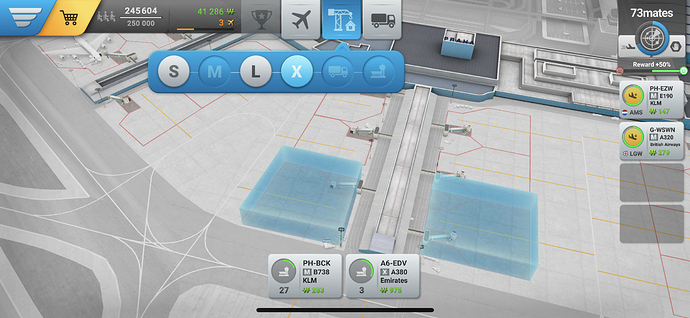 Thank you very much for your help.
Matt