Hello.
I would like to present to you my idea for a small change in the game.
Everyone of you who has many planes at your airport probably had a problem with the constant need to move the bar.
Unfortunately, this affects the comfort of the game and its result (the constant need to slide your finger across the screen and a slower response time to changes in aircraft status).
I propose the introduction of a new function. A button that will change the current appearance of the bar to a smaller one.
Below is a picture of how it might look.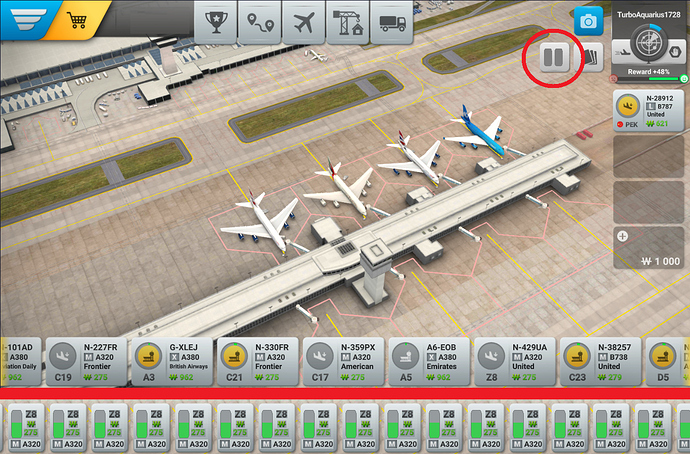 We have the option to disable and enable this option. Activating this function will change the status bar. From round to rectangular. The status icon will disappear (what is currently happening with the aircraft), and its name / code will also disappear. The aircraft model, size and payment will remain. This change will allow almost twice as many aircraft to fit on the same screen. This will increase the comfort of playing, especially experienced players who have dozens of aircraft at their airport.