We're excited to share another development blog about the upcoming changes to the game. As we previously announced, we're making a significant change to the game mechanic by putting full control back in the hands of players.
Players will have complete control over the entire turnaround process for each airplane, starting from the moment they receive landing clearance. This includes deciding when to cross the runway while taxiing, when to start and finish handling procedures, when to push back, and when to line up and takeoff.
We understand that this change will have a significant impact on gameplay, as it requires players to be more engaged and make more strategic decisions. However, we believe that this change will ultimately lead to a more immersive and rewarding experience for players who enjoy managing their airports.
To help players manage the handling procedures, we've added a new ramp agent who can take care of most of the work. The ramp agent can manage handling procedures on their own, but may sometimes require assistance from the player in making important decisions.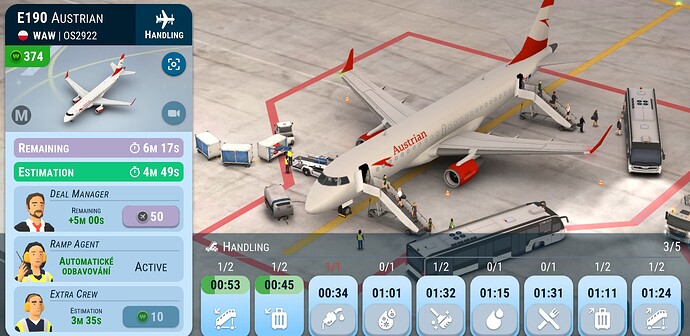 This change is aimed at providing a more realistic airport management experience and giving players greater control over their gameplay. We believe that the addition of the ramp agent character will help to make the handling procedures more manageable and allow players to focus on other aspects of airport management.
Thank you for playing World of Airports, and we'll see you in the skies!