We have an important development update to share with you. The alpha testing phase of World of Airports has been successfully completed, and we are excited to move forward with the next stage of development - limited beta testing.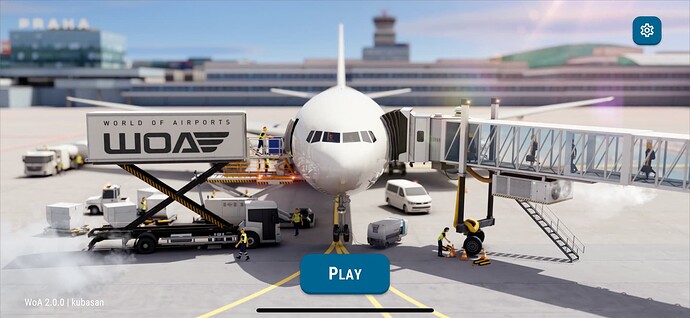 During the alpha testing phase, we received valuable feedback from our internal testers, which has been immensely helpful in refining and improving the game. Now, we are ready to take the next step and conduct a beta test with a smaller group of testers.
The limited beta test will allow us to gather more specific feedback and insights from a focused testing group. This will help us further fine-tune the gameplay experience, identify any remaining issues, and make necessary adjustments before the full release.
As we progress through the beta testing phase, our main focus will be on finalizing crucial gameplay elements, such as the level and reward system. We aim to create a satisfying sense of progression and accomplishment for players as they manage their airports.
Additionally, we will be carefully reviewing and adjusting the costs of in-game items to ensure a balanced and enjoyable gameplay experience.
Please note that during this beta testing period, access to the game will be limited to the selected group of testers. However, we greatly value your continued support and patience as we work towards delivering the best possible version of World of Airports.
We appreciate your understanding as we fine-tune the game based on the feedback and insights gathered from our dedicated testing community.
Thank you for being a part of the World of Airports community, and we look forward to sharing more updates as we progress towards the full release.
See you in the skies!