In short, the 747-200 is a legendary aircraft. It is by far one of the most successful initial widebodies and was sold to many customers over many years. I only got the chance to see this aircraft once, a few weeks back, as it is now leaving our skies with the number of airworthy 747-200s in operation now approaching (or in) single figures.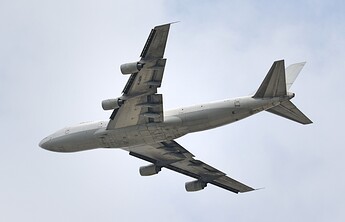 Due to it's wide usage with many primary and secondary airlines, it would be a great addition to the game. Here are a few reasons why:
Variety at X gates

In WoA, there are very few X aircraft that use passenger terminals. That being the 747-8 and the A380. The 747-200 would add another level of complexity to the use of X gates, and make the usage of X gates more interesting than they already are (as well as having more high income arrivals)
Liveries

The 747-200, as previously mentioned, was used widely by many airlines. Now even though many of these airlines operated very few 747 aircraft, they still operated them, and it meant that many of the modern day mainline airlines and flag carriers who now only exclusively fly twin-engine "L" jets did operate this aircraft type in the past. Looking at departures at IAD for example, from the X gates there are many routes which do not have an arrival available.
Examples

Some routes at IAD currently unserved which could receive an arrival if the 747-200 is added:

Islamabad: Pakistan International Airlines
Oslo: Scandinavian Airline Systems
Vienna: Pan American
Zurich: Swissair
Madrid: Iberia
Jakarta: Garuda Indonesia
Tel Aviv: El Al Airlines
Auckland: Air New Zealand

These are just a few examples of what could be improved in terms of variety at IAD alone.
I thank you for your time.