Use this thread for IAD-BRI Connection requests, make sure you read the pinned guidelines before posting.
Use name: marechkon33
Utc: -7
Feel free to inbox or add
Looking for a connection between my IAD and your BRI.
Username: rubensoons
Timezone: UTC+2 (NL)
Play mostly between 07:00 and 14:00
My fleet at IAD:
Small: 4x ATR-76, 9x BAe 146, 3x CRJ700, 1x Saab 340B (N.A.)
Medium: 7x A320, 7x B737-800, 1x Comet, 3x B757
Large: 23x B777, 2x C17
Extra: 25x A380 (N.A.)
The fleet is rapidly increasing once again. Next to be added: Some freighters
Currently in queue for a connection so send me a dm to make it available
Connection is still available
Username: marechkon33
UTC-8
Dm any questions
I'm looking for a connection from my IAD to BRI.
My time zone is UTC+1 and I usually play every now and then throughout the day.
Feel free to add me: bor147ah
@Borah It's OK? If it is possible to connect with me, I would appreciate it. My GTM is -3 and I play morning and night. Username: ShadowSTH
@ShadowSTH I sent you a request

@Borah I accepted. What time do you prefer to receive aircraft?
I'm happy to handle aircraft between 09:00 and 22:00 CET
Hello,
I'm looking for connction from
my IAD to your BRI
My timezone is UTC+2 central Europe
Username: kryll26
I'm waiting for request…
thanks
@kryll I've sent you a request. I'm UTC+1 and can send you planes in the morning or evening.
hi,
thanks.
for me it would be good to handle your planes in the evening
kryll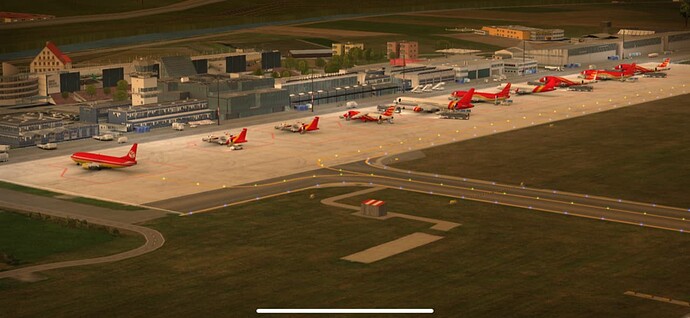 hello,
i have a fleet at innsbruck looking for all connections. prague, leipzig, bari, muscat. i am australia 10+ timezone
thanks
Looking for connections T4FTY iXi
Can handle between 5pm - 11pm GMT
looking for my IAD to BRI, add me: AnCat83
Looking for a connection from my IAD to your MCT - INN - PRG - LEJ - NGO -SAN -BRI -
Username: zgzl
I all time online
Hi, I am looking for BRI player for my IAD airport to make achievement.
In game name: indubitableHealer355
Timezone: UTC +1
Play time: 8-2am
Fleet: A LOT of S passenger planes with M.
Any daily active player is welcome
Looking for a Connect
At my IAD to your BRI, I got M planes
user: amir.h.khaki
GMT +4:30
thanks
What airport is yours?
BRI or IAD
My airport is IAD
I could handle planes but sadly can't sent. (I only have an SF34).
I've sent u some other replys and a request for LEJ in game.
ArchaeologicalPity17
BRI is mine, add me T4FTY iXi