use this thread for reporting bugs and issues at IAD only - please read guidelines before posting
This topic was automatically opened after 4 days.
I cannot send my S or M planes from IAD to JFK. I have purchased the routes but they don't show up in the list when I send my planes out.
from IAD, JFK is a maintenance only destination, so planes cannot be sent for any other reason and it won't show up in the listing, so it's not a bug, but deliberate game play.
Unable to deactivate the following flight at the IAD airport:
Smartwings
B738 | QS318
From: PRG
Infinite instances of the flight continue to fill up the arrival queue even when already cleared to land and/or being serviced. This is similar to the flights to/from player airports that couldn't be deactivated when MCT was released. I searched the Bug Report threads as well as the forum and general and could not find the same issue reported (even though I thought I saw it somewhere before). My apologies if this actually is a duplicate.
Game Version: 1.4.2
Phone: Samsung Galaxy S10
Android Version: 11 (with July 1, 2021 security patch)
Screenshots: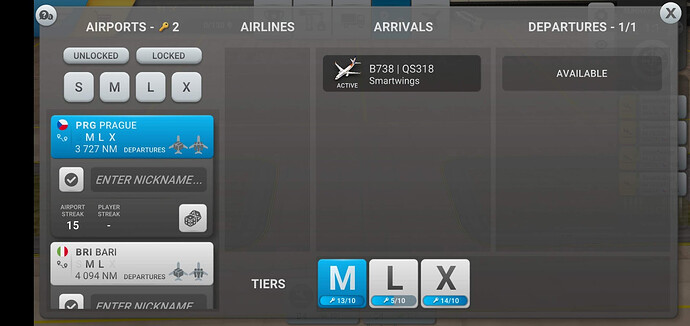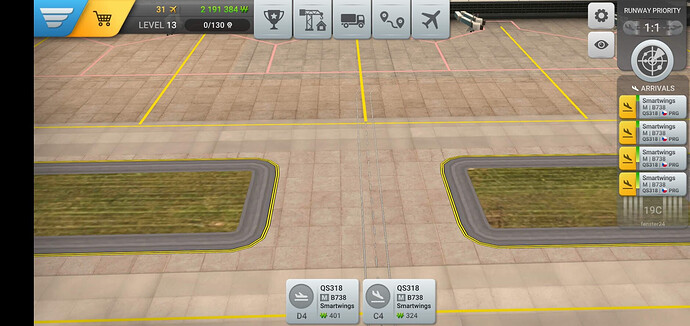 There's not meant to be a M form PRG-IAD…
How the hell…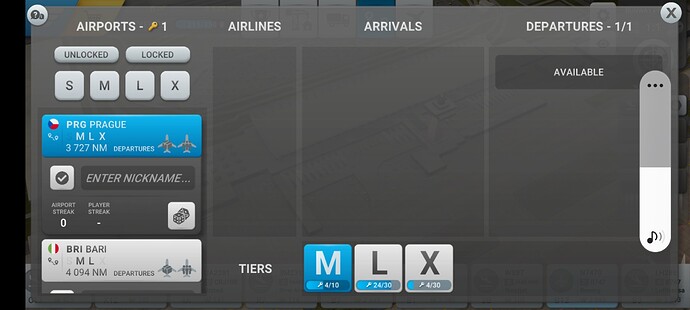 It doesn't exist for me how did you get it?
Or are you using an older version…
I reccomend checking for an update and if not available then how…
I have the latest version available to me (1.4.2). Maybe I need to deactivate it from the PRG airport? Although I doubt that's the issue. I think I'll try clearing the app cache first. I'll report back if that works or not…
None of that worked. Not sure why this is happening or what to do.
Contact the Devs, they will be able to help, that M is not meant to be there
Or contact @carlsberg72 here at the form
It's like that for majority of the airports.
Game crashes and security problem after trying to send planes from IAD to JFK for maintenance. I even message them and it happened again.
Any ideas?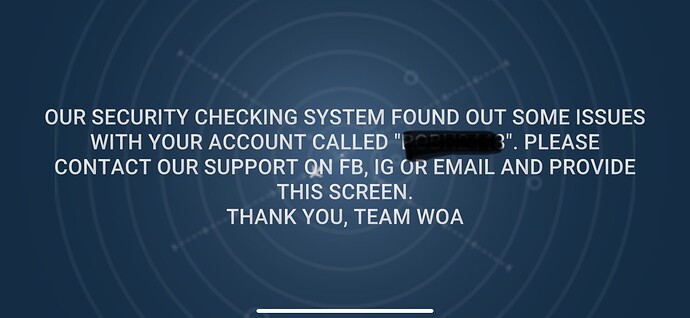 Rob
Do what it says on the tin and ping them. They usually sort these out pretty quickly
I did fix it but unfortunately I had to sell my 747 for it to work
I just had an issue a few minutes ago with IAD where I got an "Oops something went wrong please tap to reset" screen.
When I tapped to reset, all of the planes in my fleet vanished. When I went back to the main menu to look at my hanger, they also were nowhere to be found! It also wouldn't let me do any upgrades or add any airport vehicles when they were originally available.
I did a full game reset and it solved the problem. Very odd though!
Yes it's a recent bug that appeared. It has been identified and will be fixed at the next update
Excellent, thanks for the notice! I looked around and couldn't see anything posted on it