1: São Paulo Guarulhos International Airport
2: Eastern Brazil
3: GRU
4: 10L/28R (3700M) 10R/28L (3000M)
4a: Almost All Passenger, Some Cargo
5: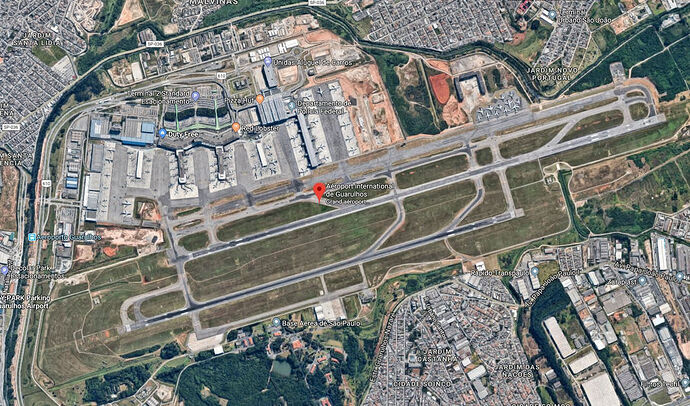 5a: GOL Linhas Aereas, Latam Airlines, Azulejo Linhas Aereas, Avianca, Boliviana de Aviacion, Aerolineas Argentinas, Jet Smart, Sky Airline, Air Canada, Delta, United, American, Atlas Air, Iberia, ITA Airways, TAAG, Copa Airlines, Fly Bondi, Ethiopian, TAP Air Portugal, Air France, British Airways, AeroMexico, Air Europa, Swiss, Lufthansa, KLM, Qatar, Emirates Skycargo, Emirates, etc.
6: Salvador, Recife, Rio De Janeiro, Montevideo, Natal, Manaus, Porto Alegre, Goiana, Curitiba, Buenos Aires, Addis Ababa, Dubai, Lisbon, Doha, Milan, Amsterdam, Miami, Sao Luisa, Fortzela, Istanbul, Brasilia, Campo Grande, San Jose, Santiago, New York, Washington, Montreal, Atlanta, Lima.
7: I think this airport should be in the game because it would cover an unfilled part of the world, and there would be a lot of single airline diversity from GOL and Azul, for example, due to their many livery's designs and colours. There would also be a lot of long haul into the airport, coming from around the globe.