My game just crashes now as soon as I go into IAD. I also seem to have a higher flow of planes than normal. Before I used to have half my stands occupied at a time, now I am having most of them occupied. (Tried to get a photo but anything I do at the moment doest save, so I can't show one)
Yes same issue with own planes at BURI.
Summary of issues found so far in last couple of days:
push back or set off of players fleet aircraft fails across different airports so that planes are stuck on gate and the only way to free up the gate and resolve the issue is to quit and restart the game
taxi at Prague sometimes gets stuck and creates log jam and again the only solution is to restart
Please let us know and answer if any when you sort out non pushing back of aircrafts after service is done, it is really frustrating and annoying and waiting for any news
Thanks
I believe devs are aware of the issue, but takes time to review, fix and test. They will release it as soon as they can.
I believe it has to do with deicing, when planes are deiced, they all push back when done, when the weather does not require deicing, that's when the bug kicks in, some push back and some don't randomly and each time different stand, hope this remark will help developers
Thanks
Dear all,
Regarding, the flights arriving on all Airports, I have the issue that, after, 10 minutes playing, there is no more aircraft coming.
Also, when I try to open a new route, no aircraft visible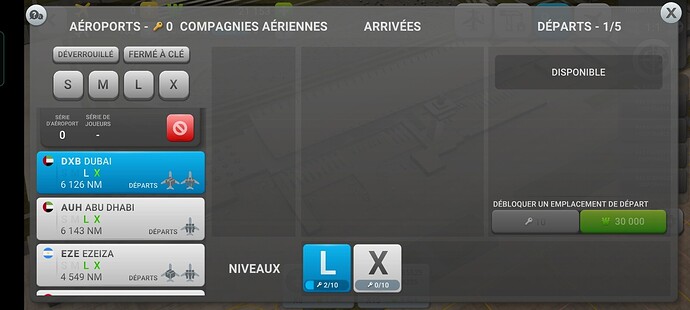 Not all destination send planes, some don't have any to send.
Here no one send planes. I can choose all destination, it is the same, no planes
Now my player aircraft will not push back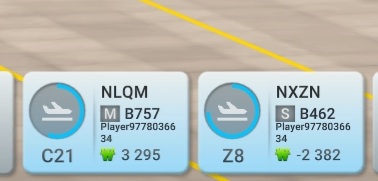 This is like this after 3 hours after clicking takeoff
It's a known issue and will be fixed in the next update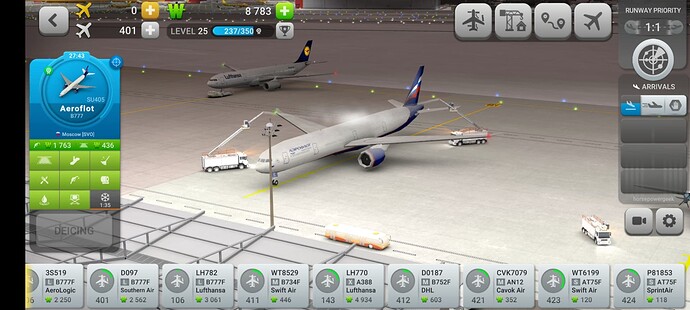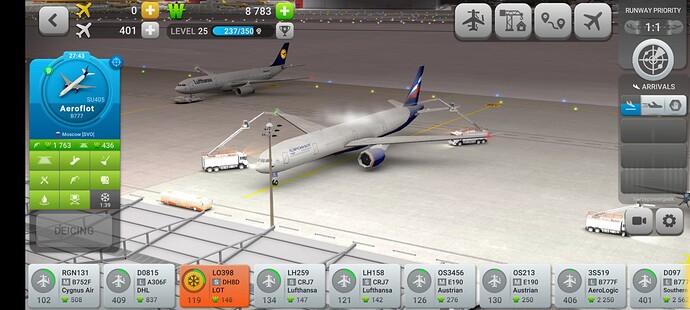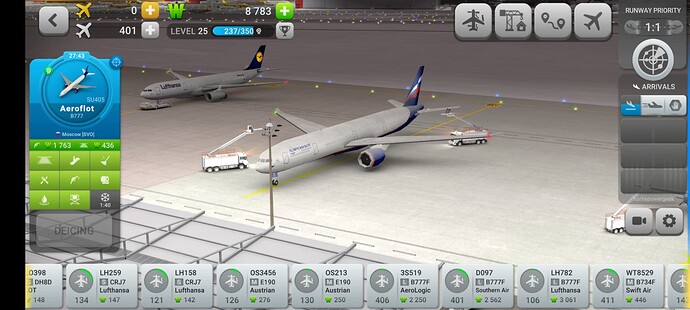 He yellow bar is sheoinh up when there's nothing to service, leading to beleive it has something to do with De-icing
This is the same issue as skipping the landing minigame… I understand that this is annoying but a way to clear it is by going into the setting tab (next to the camera views) and disable the "Planes being handled button" and enabling it again to get rid of the yellow lines. It only happens when you are looking at the planes being handled, excluding the taxiing and landing planes.