Post bugs from the latest update here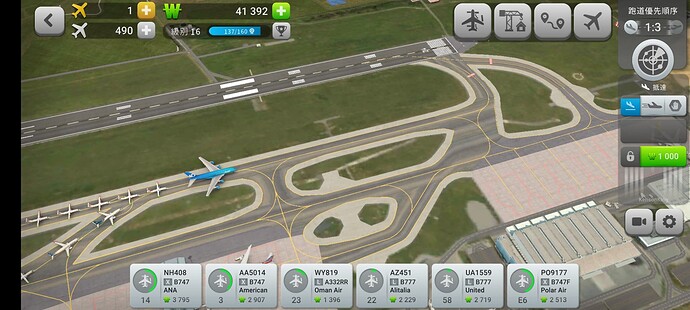 Prague, after 1.5.2,
finally cargo can use cargo lane, not the departure lane,
but a bug holds departure lane to move,
long waiting queue appears
updates, departure lane moves after the last X cargo (on the right most) departs
Hi Everyone,
I hope someone can help me with this, not sure if it's IAD only related or a more general bug but I think it's linked to the de-icer game that has been introduced, even after hitting the X on the game and letting it run automatically, there appears to be a leftover yellow shadow implying that I still have a task to do on the left hand side of my airplane list (see bottom left of picture), when is scroll to the left no tasks need doing. Not sure if this bug will disappear when you are able to turn the de-icer game off eventually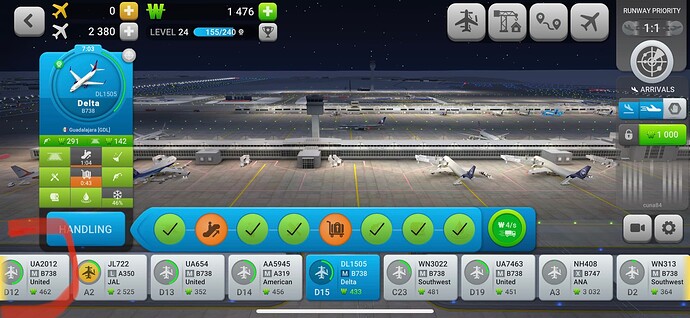 Bonjour j'ai le même soucis c'est embêtant,bien suis obliger de quitter l'aéroport et relancer et ça bloque mais avions j'espère un correctif d'ici peux.
After last update i have problems with planes for takeoff.
I have 11 planes prepared for taxi to runway, but all are on stands.
I must always go to main menu and back to airport.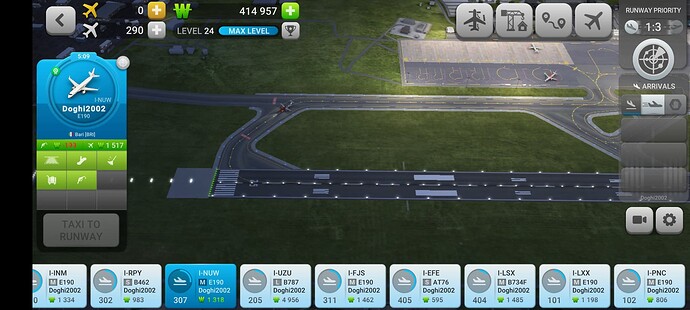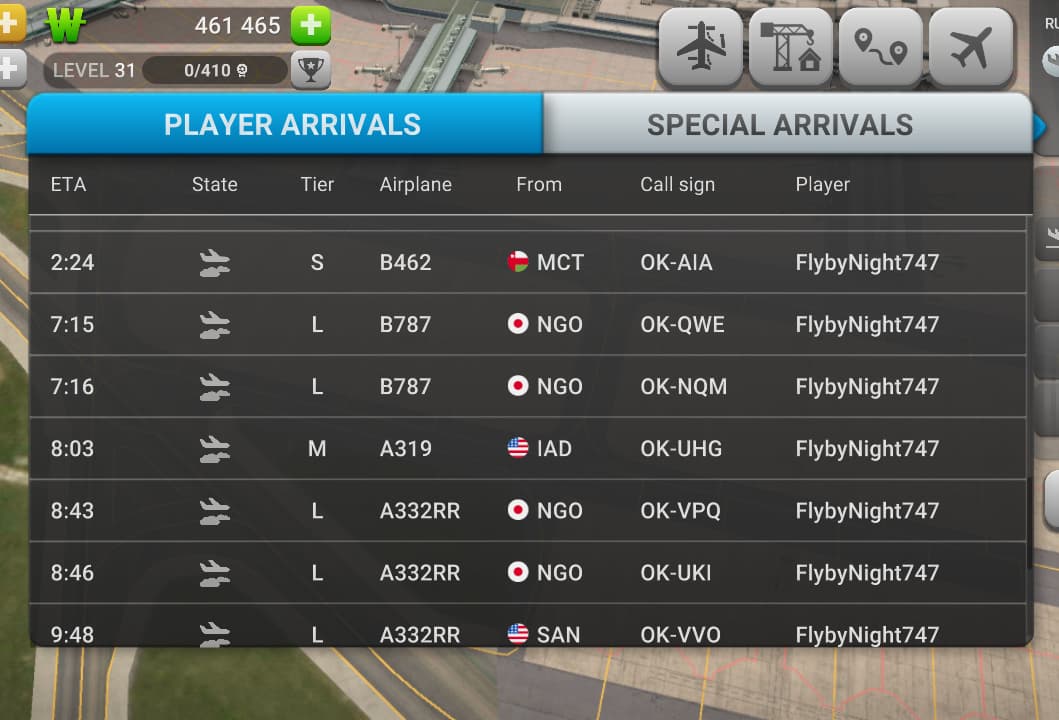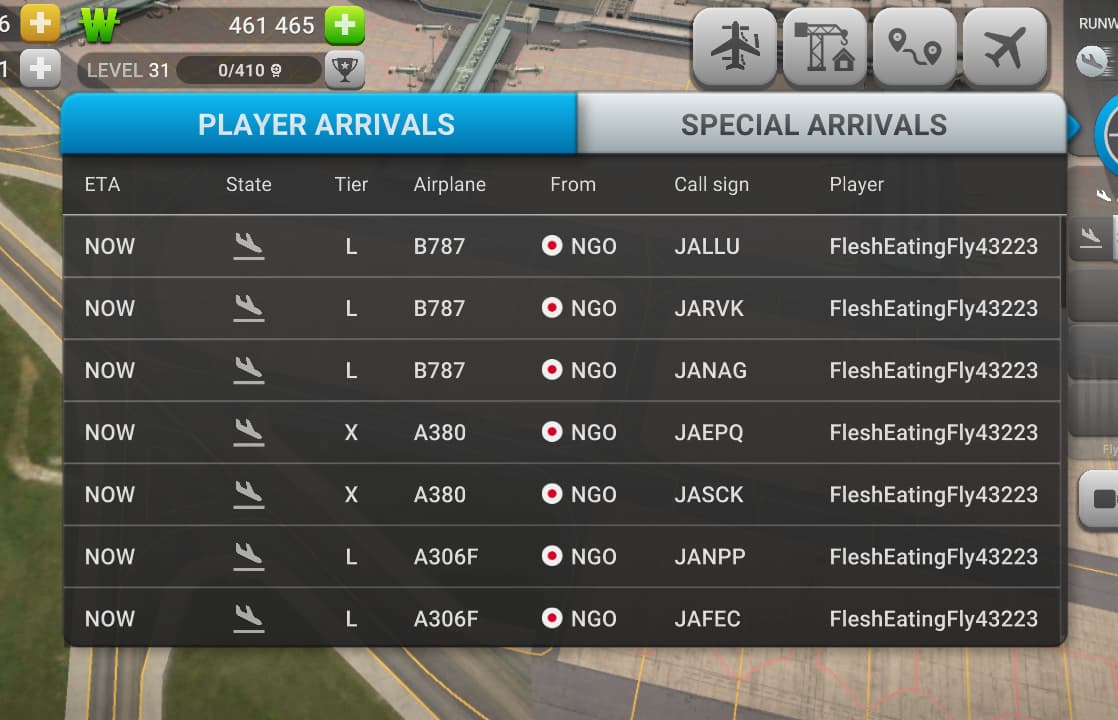 Arrivals board shows connection partner planes as landing NOW but doesn't land them in order or priority. With AI planes landing between them and leaving some waiting
Own planes don't show as landing 'NOW' only with local time
Why come my own planes from destinations I never sent them and at times that aren't possible, because I didn't play the airport for a while?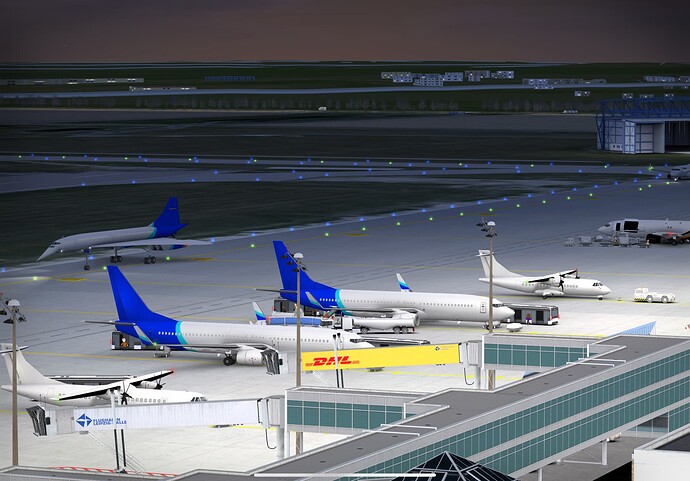 The ATR42 won't push back, which is preventing the Concorde from reaching its gate, and blocking anything behind it. First time this has occurred.
Stand in question is 117.
Same here, plane doesn't push back and is randomly certain stands after restart, annoying, especially M cargo stands
This bug is still around at LEJ.
Hi all, in BRI. i had 3 stands and everything else except cargo. Today only 2 stands, food cleaning…what happened? Therefore no new planes landing. Have 4 stands 2 small 2 med. Do i need to update?Also game crashing
Ok UPDATE. i updated game from playstore. 1 boarding stair returned. But now still missing 2 catering trucks. No new planes landing or in queue. Although i have 4 stand 1 on ground. Game loads slower than ever. Am i wasting my time on this game? Please fix
Positioning if Jetways for 737s at LEJ seems to have changed, they used to sit nicely on the aircraft and now it's to high.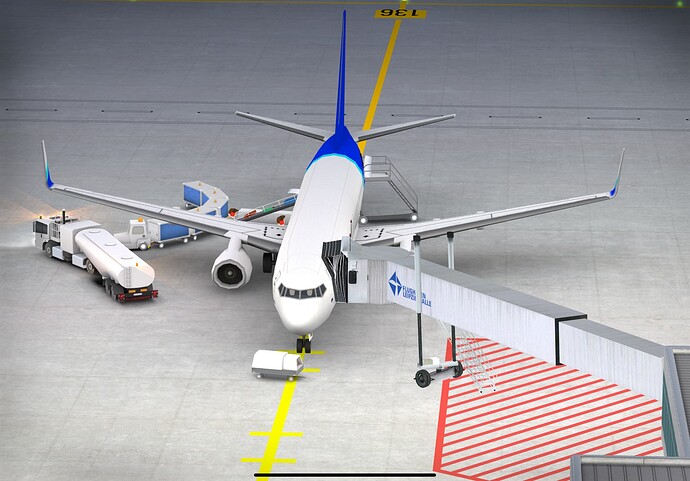 It's more noticeable from a side angle or when zoomed in on the L1 door.
PRG: My own aircraft will not taxi after sending off, causing a mess as other aircraft will hold to wait for them:

The update heating up my phone a lot and also draining battery faster. Whenever i play the game it's always raise around 38°C to 40°C.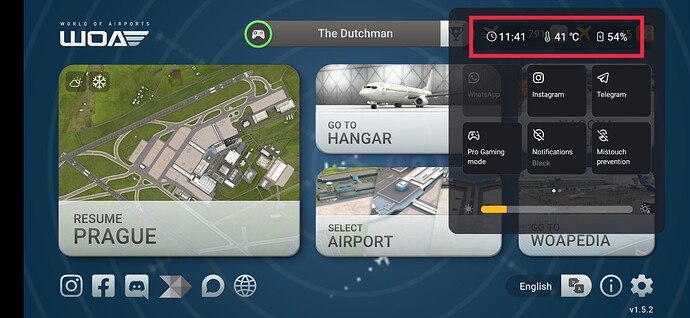 I get a black screen when I start NGO airport.

My other airports are opening normally. Any suggestions?