Dubai is available as a destination, however the only playable airports are what Carlsberg has stated above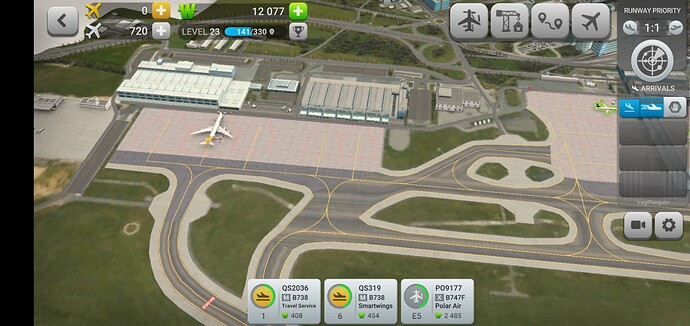 Would someone please clarify what the numbers are under the plane card icon is? Sometimes its e5 and some other times it's 1 or 46
Actually i just figured out that this is the designated stand number

How do I get the achievement of C130 and C17?
And what is the secret achievement of the game? (google play games)
Used to get them as a regular arrival then it got removed in light of the Ukraine war, they were gonna be re added once it ends but I doubt it will…
I mean, to get the achievement I have to buy them, yes or yes?
Yes until they are re added
Or find a connection partner tgatvuses them
oh it's true but I don't quite understand the multiplayer connection
Maybe you can find a thread that explains it or else search for a video on youtube
That is the stand number, like parking number
helo how are you i am hear
Someone to guide you on your journey
B462s are not coming to BRI. I just got access to PRG within BRI. Any thoughts. TIA.
What is the difference between "blue ready for departure" and "yellow ready for departure" icons?