Manchester Airport (MAN)
Ringway, Manchester, United Kingdom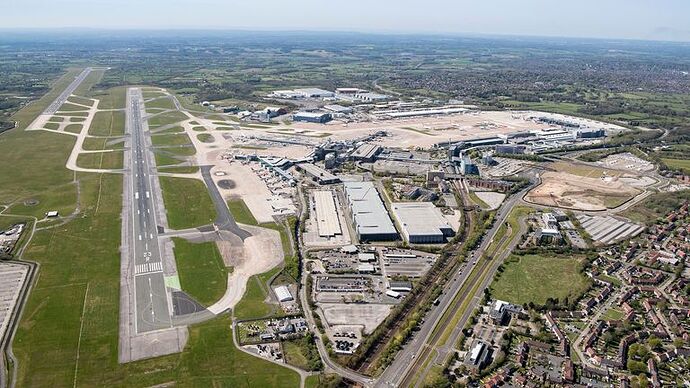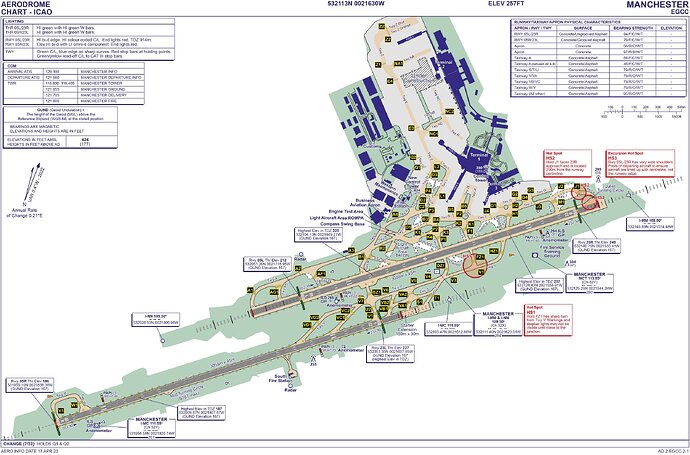 Primary Runway is 23R/05L, measuring 10,000ft. Secondary runway is 23L/05R, measuring 10,007ft.
MAN uses a mix of dual and single runway operations based on the time of day, for example in the morning 23L is used for departures whilst 23R is used for arrivals, then 23R for departures and arrivals in the afternoon.
MAN handled 23,364,471 passengers in 2022 and 65,403 tonnes of freight across a total of 151,724 movements.
MAN is used as a base for the following airlines; Jet2, TUI Airways, easyJet, Ryanair, Virgin Atlantic and Aer Lingus UK. It also use to be a base for both Flybe and Thomas Cook.
Destinations from MAN can include the following, starting with the 10 busiest; Tenerife South, Dublin, Dubai, Alicante, Palma de Mallorca, Amsterdam, Antalya, Doha, Malaga and Paris CDG. Further destinations can also include Lanzarote, Gran Canaria, Fuerteventura, Ibiza, Belfast International, Belfast City, London Heathrow, Orlando, New York JFK, Keflavik, Maderia, Faro and so on! I must also mention MAN has, or had flights to 5 of the existing in game airports, these being Washington, Innsbruck, Prague, Bari and Muscat.
MAN offers a different layout than other airports, having a number of piers across its 3 passenger terminals and numerous remote stands used for both passenger and the occasional cargo flights (with the airport formerly having numerous cargo routes from airlines such as China Airlines Cargo and Cathay Pacific Cargo, and FedEx, who operated a very short 757 service to BHX). It also offers hangar space, with Jet2 having their primary maintenance base at MAN. The airport is also very well known amongst spotters, and this can easily be replicated in game with spotting cameras at South Side, the Airport Pub and the Runway Visitor Park, which also houses a selection of aircraft including a Trident 3, Nimrod, Avro RJX100, the nose of Monarchs sole DC-10 and most importantly British Airways Concorde G-BOAC. The airport is also working on serious improvements, with the second pier recently starting construction.